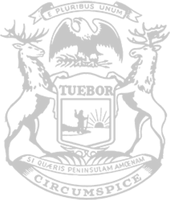 Rep. Alexander: $15 Million in Agricultural Safety Grants will ensure safe and adequate food supply for Michigan farmers and consumers
State Rep. Julie Alexander, of Hanover, today announced $15 million in grant funding will soon be available to help Michigan farmers and agricultural processors protect workers and the state's food production industry from COVID-19.

Alexander, chair of the House Agriculture Committee, joined the Legislature in approving the grant program through Senate Bill 690 and was pleased to see it signed into law.

Agriculture is one of Michigan's strongest assets and its second largest industry, Alexander said. It is also second in the nation for diversity of crops gown, with an economic impact of billions of dollars every year.

"Michigan's farmers have faced unprecedented challenges due to the coronavirus pandemic," Alexander said. "This funding will provide much-needed resources for the safety of Michigan's food production and will ensure we have plentiful, reasonably priced options when visiting the grocery store."

Applications for the grant will be made available beginning July 15. Agricultural processors and farms may use the grants for COVID-19 testing costs, facility or other farm related needs to protect against the spread of COVID-19, personal protection equipment, and establishing or conducting COVID-19 screening procedures.

To qualify for grant sustenance, applicants must be a Michigan farm or agricultural processor and meet the following guidelines:
• Must have a minimum of 10 employees in Michigan, with supporting documentation.
• Must prove that the business is current on all state, local and real estate taxes.
• Must provide proof of good standing with the state of Michigan (Certificate of Good Standing) to qualify.

"I look forward to this important funding being made available so that families have food on the table and agriculture can continue to be a major part of the economic success of our state's economy," Alexander said. "This funding will help our farmers continue operating safely and efficiently while ensuring the quality of products that thousands of Michigan families rely on every day."
For more information, visit www.michiganbusiness.org/agsafety.
###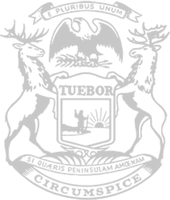 © 2009 - 2021 Michigan House Republicans. All Rights Reserved.
This site is protected by reCAPTCHA and the Google Privacy Policy and Terms of Service apply.