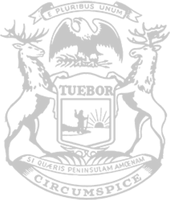 Rep. Albert spearheads new state retirement system reforms
State Rep. Thomas Albert, of Lowell, today sponsored a proposal that will make needed adjustments to retirement systems for state employees, state police, judges and public school employees.
Now in his second term in the Michigan House, Albert has led the way in reforming the state's public employee retirement systems. His latest proposals continue the trend of protecting benefits promised to retirees and workers while making plans more affordable for taxpayers over the long run by reducing debt. This plan will make no changes to benefits for current or new employees going forward and does not apply to local retirement systems.
The vast majority of public pension plans in the United States are dangerously underfunded, squeezing government budgets to the point where benefits promised to retirees and essential community services are threatened.
"These proposals will put in place best practices to fund pensions when research has shown that some retirement plan finances are struggling," Albert said. "Retirees are living longer and we need to make sure funding ability reflects that. Less debt in the long run makes plans more sustainable and we can create more responsible ways of paying off new debt."
The bills in the legislative package seek to:
• Cap the assumed rate of return and discount rate of investments at 6 percent;
• Require any difference in a pre-determined annual retirement contribution payment and actual annual retirement contribution payments be paid off within one year by the state instead of the current five years. Current projections often fall short of actual required amounts;
• Require each retirement system use up-to-date mortality tables, and;
• Require each system to use layered amortization to pay off any new debt within a new, fixed 10-year period.
The final bill in the plan will create a Michigan Legislative Auditor position, responsible for evaluating the soundness of retirement systems but not charged with making actuarial decisions.
"We can monitor and track the viability of these retirement plans and make sure promises made are promises kept," said Albert. "This position can serve as a crucial trigger mechanism to ensure retirement plans remain on stable financial ground and aren't falling further behind. We need to make sure we aren't passing this debt down to our children and grandchildren and mortgaging our state's financial future."
The plans also will remove retiree healthcare access for the positions of Governor, Lieutenant Governor, Secretary of State, Attorney General and Supreme Court Justice. These positions are the only remaining state positions with pension availability.
The bills, HBs 4530-34, have been referred to the House Appropriations Committee for consideration.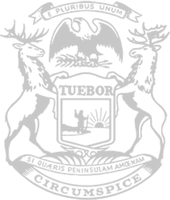 © 2009 - 2023 Michigan House Republicans. All Rights Reserved.
This site is protected by reCAPTCHA and the Google Privacy Policy and Terms of Service apply.