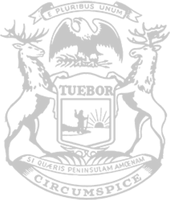 Rep. Afendoulis makes historic vote to guarantee lower rates for Michigan drivers
House approves bipartisan overhaul of no-fault reforms
The Michigan House today approved a bipartisan plan to fix our state's much-maligned car insurance system and guarantee rate reductions for all Michigan drivers, state Rep. Lynn Afendoulis announced.
Afendoulis voted in favor of a bipartisan solution that has features designed to end Michigan's long-standing tenure as the state with the costliest car insurance rates in the nation. The plan should soon be headed to the governor for her expected signature.
"After over 40 years of skyrocketing costs and calls for change, Michigan drivers will finally receive that change," Afendoulis said. "It took a while, but after decades of gridlock in Lansing, I'm honored to have played a role in finding a bipartisan reform plan that guarantees rate relief for every West Michigan family."
The solution:
Guarantees cost savings for all Michigan drivers through rate rollbacks on the personal injury protection (PIP) portion of policies;
Gives drivers a choice on the PIP portion of their policies for the first time in history;
Ends price gouging by medical providers for car accident victims; and
Combats fraudulent claims to help lower costs.
"After constructive talks with the governor and key players in the health care arena, I respect their willingness to compromise and be part of the solution," Afendoulis said. "I understand change this big creates uncertainty, but through open dialogue, there's no doubt we created the best solution possible for everyone in Michigan."
Rep. Afendoulis offered an amendment to provide special funding consideration for free-standing rehabilitation facilities like Mary Free Bed rehabilitation hospital.
"The services offered by Mary Free Bed can mean the difference between a life of independence and comfort and a life of struggle and independence and I want to make sure to safeguard their ongoing ability to do so," she said. "While my amendment wasn't adopted, I am confident we will be able to continue to tweak Michigan's auto insurance program to make it the best it can be for the people of the state of Michigan."
Afendoulis has been a leading advocate for reforms as a member of the House Select Committee on Reducing Car Insurance Rates Committee – the special panel solely dedicated to crafting a long-lasting solution that lowers costs for drivers.
Senate Bill 1 now advances to the Senate for final legislative approval.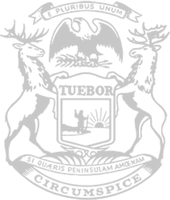 © 2009 - 2020 Michigan House Republicans. All Rights Reserved.
This site is protected by reCAPTCHA and the Google Privacy Policy and Terms of Service apply.