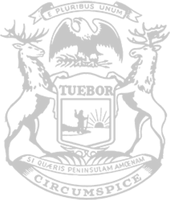 Rep. Afendoulis: Governor signs sale tax fairness plan
RELEASE
|
December 12, 2019
Rep. Lynn Afendoulis of Grand Rapids Township – chair of the House Tax Policy Committee – issued a statement today after Gov. Gretchen Whitmer signed a legislative package bringing sales tax fairness to Michigan retailers. The measures put current Michigan practice started in October 2018 – based on a U.S. Supreme Court decision commonly known as the Wayfair ruling – into state law, leveling the playing field for retailers regardless of whether they have a store or other physical presence in the state. In addition, online marketplaces, like Amazon and Ebay, now are subject to the same tax requirements as individual retailers:
"Thanks to fiber optics and satellites, shoppers in Grand Rapids are connected to retailers in Greece and the entire globe as if they were next door. Now, out-of-state sellers are responsible for the same tax requirements that Michigan retailers face.
"In addition, online marketplaces must collect and remit sales tax just like any other small business in Michigan.  I'm proud to have played a key role in standing up for the Michigan businesses that make our state's economy strong."
###
The legislation: House Bills 4540-4543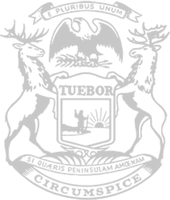 © 2009 - 2020 Michigan House Republicans. All Rights Reserved.
This site is protected by reCAPTCHA and the Google Privacy Policy and Terms of Service apply.