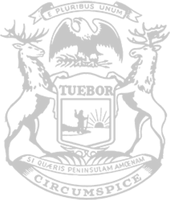 Year in Review
RELEASE
|
December 15, 2021
By: State Rep. Pauline Wendzel
With the Christmas season here and as 2021 comes to a close, I wanted to provide a brief update on some of what I've been doing for our community this past year.
While this isn't everything my colleagues and I have tackled this year, these are some of the highlights I've personally worked on to help benefit the residents of Southwest Michigan.
Protecting the most vulnerable
The accomplishment I'm most proud of this term is finally passing my legislation to help children with autism in our state receive access to the vital services they need. Under my law, a redundant procedure is eliminated, which saves taxpayers money, caregivers countless hours, and ensures children receiving autism services don't see any lapses because of government red tape. 
Election reforms
By far, the busiest committee I serve on has been the Elections Committee. As the vice-chair of this committee, my colleagues and I have met almost every single week we've been in session to advance commonsense solutions to improve our elections.
Supporting the 2nd Amendment
To me, the 2nd Amendment is clear. You have a right to keep and bear arms to defend yourself and your family.  I'm working to clean up a grey area of state law to allow more access to non-lethal self-defense options. Under my legislation, I'm making it crystal clear that Michiganders can defend themselves any way they see fit.
Fighting for our small business
Throughout this term, I've been pushing back against government overreach and standing up for our small businesses who were shut down during the COVID pandemic through no fault of their own and are still struggling to bounce back. 
My legislation to refund businesses for license fees they were forced to pay is almost across the finish line. My bill will be a significant step toward helping our Southwest Michigan job creators bounce back from the COVID pandemic.
It's the honor of a lifetime to serve as your state representative. I hope this provided a good overview, and as always, I'm available if you ever have questions, concerns, comments, or ideas.
From my team to your family, have a very Merry Christmas and a Happy New Year!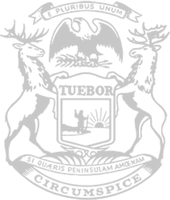 © 2009 - 2023 Michigan House Republicans. All Rights Reserved.
This site is protected by reCAPTCHA and the Google Privacy Policy and Terms of Service apply.