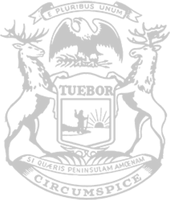 Whiteford's bill improving access to mental health care signed into law
State Rep. Mary Whiteford's plan to ensure every Michigan resident has access to the mental health care they need is now law.
The plan ensures the Michigan Crisis and Access Line (MiCAL) is better equipped to connect an individual dealing with a mental health crisis with the necessary services by providing them with the most up-to-date information available.
MiCAL currently does not have the needed access to information regarding mental health registries and inpatient beds availability. Whiteford's bills address that issue.
"I am honored to have these bills signed into law today that ensure that Michigan residents in need of access to behavioral health support are truly connected to the right service at the right time," said Whiteford, a Registered Nurse who chairs the House Health and Human Services Budget Subcommittee. "Access to care is a critical step in improving our state's mental health care system. These bills connect the inpatient psychiatric bed database and substance use disorder services to the newly established MiCAL."
Whiteford, of Casco Township, has been working on establishing and funding MiCAL for years. The line went live in Oakland County and the Upper Peninsula in April and will expand throughout the state in 2022.
Whiteford continues to work diligently toward improving Michigan's mental health care system in all aspects.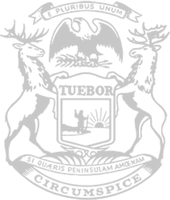 © 2009 - 2021 Michigan House Republicans. All Rights Reserved.
This site is protected by reCAPTCHA and the Google Privacy Policy and Terms of Service apply.