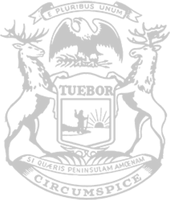 Whiteford supports budget plan getting Michigan back to normal
State Rep. Mary Whiteford, of Casco Township, joined House colleagues Thursday in passing a budget to helps get Michigan back to normal.
Whiteford, who serves as vice-chair of the House Appropriations Committee as well as chair of the Health and Human Services Subcommittee, said the plan provides support for local businesses reopening after the pandemic, funds critical state services, fixes more roads, increases funding for local communities to bounce post-pandemic, and includes critical funding for public safety, healthcare, childcare, dam safety, and schools.
"After a long year of interrupted lives, we are passing a budget that helps workers get back on the job. It helps kids get back in the classroom. And it helps return government services that have been put on hold," Whiteford said during her floor speech Thursday evening. "This is the budget Michigan families have been asking us to deliver."
Features of the plan approved Thursday night include:
Federal COVID relief funding with equalization payments to ensure every school gets at least $1,093 in additional funding per student. More than $4 billion in federal COVID relief for schools was approved overall today, in addition to the money in the regular school aid fund for next fiscal year.
The Great Start Readiness Program receiving an additional investment of $168 million to significantly increase the amount of funding per child while also adding thousands of new openings statewide.
More resources invested in special education, career and tech equipment, and many other initiatives to help give every student a better chance to thrive. A one-time $560 million investment into the school retirement system will help ensure promised benefits get paid while freeing up money for the classroom in future years.
The budget sets another record-high for K-12 school funding in Michigan with more than $16 billion in funding to educate Michigan students and help them catch up from the past year's struggles, getting back on track to a brighter future.
"Every child was impacted by learning loss this past year, and every child is getting our support to catch back up," Whiteford said. "Every school is going back to normal, and every school deserves our support. Our children were asked to do more with less for the past year. This is our opportunity to give back and make sure they don't pay a price for that lost year."
The school funding plan eliminates the inequality in the state's funding system that assigned values to children based on where they live. Every student in the state will now be funded at the same level, giving everyone a great opportunity to learn and grow. Schools will also receive the funding they need for school safety programs, mental health support, career training and special education.
"This is an important and significant step to keep state services up and running and jumpstart those that were put on hold," Whiteford said. "We are taking action today to get our state government closer to what it should be and to help Michigan families get their lives back on track without delay."
The state's general fund will be roughly the same size as in the current budget year with adjustments mainly to reflect caseload changes and other economic factors – enabling strong support for public health, public safety and other critical initiatives. A 2-percent increase in statutory revenue sharing will help local governments maintain essential services. Additional resources will be made available for foster care, direct care workers, dam safety and many other important functions.
The legislation now advances to the Senate for further consideration.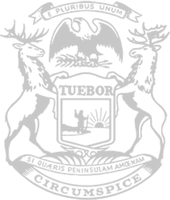 © 2009 - 2021 Michigan House Republicans. All Rights Reserved.
This site is protected by reCAPTCHA and the Google Privacy Policy and Terms of Service apply.