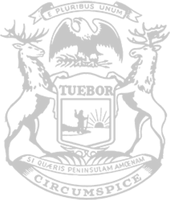 Whiteford named Legislative Champion by Mental Health America
Mental Health America has named Rep. Mary Whiteford a 2022 Legislative Champion. The federal advocacy group selects legislators annually who work to improve mental health support and increase access to care for constituents in their home states.
MHA is the nation's leading community-based nonprofit dedicated to addressing the needs of those living with mental illness and promoting the overall mental health of all. The group stated that they selected the Casco Township representative because of her work to establish the Michigan Crisis and Access Line (MiCAL), which allows Michigan residents to call in for mental health support and assistance in being connected with appropriate caregivers, and align it with the state's 988 suicide emergency hotline.
"It's an honor to be recognized amongst other legislators across America fighting to improve the outlook of our nation's mental health care and by a group that shares in that steadfast commitment," said Whiteford, a registered nurse. "It's inspiring to see how far our nation has come in recognizing the importance of mental health in recent years. I look forward to continuing to advocate for and work toward further improvements to our system, while learning from innovative and effective methods being implemented by other states who share in our commitment."
Whiteford also said she hopes other states will be inspired to implement mental health crisis hotlines like MiCAL, which has already helped improve access to care for people throughout the state.
Whiteford chairs the state House's Department of Health and Human Services budget subcommittee, through which she has prioritized millions of dollars for mental health care and resources for all Michigan residents from children to seniors. She also serves as a member of the House's Health Policy Committee.
Throughout her three terms in office, she has introduced and supported efforts to improve mental and behavioral health care for Michigan's most vulnerable groups, such as children in foster care, students, human trafficking survivors, crime victims, veterans, law enforcement officers, nurses and more.
###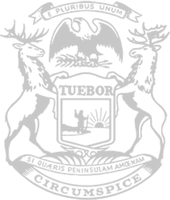 © 2009 - 2023 Michigan House Republicans. All Rights Reserved.
This site is protected by reCAPTCHA and the Google Privacy Policy and Terms of Service apply.