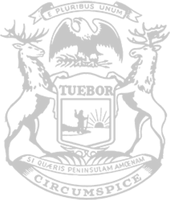 Wendzel partners with LOGAN Center on autism legislation
LANSING- State Rep. Pauline Wendzel announced she's working with the LOGAN Center in Benton Harbor on legislation to eliminate an unnecessary regulation that requires all individuals participating in Michigan's Medicaid Autism Behavioral Health Treatment to receive an annual comprehensive diagnostic evaluation every twelve months of service.
"Right now, our state requires this unnecessary evaluation that ties up the very limited time of caregivers," Rep. Wendzel said.  "As we mandate this redundant procedure, we're unfortunately preventing children who need their initial diagnosis from receiving it."
Wendzel continued, "This common-sense legislation will save caregivers countless hours and save the state millions of dollars.  I'm proud to partner with the LOGAN Center to help make their jobs easier so that more people receive the proper care and diagnosis they need."
"We're incredibly excited to be working with Rep. Wendzel on this legislation," said Kristin Wier, Clinical Director of the LOGAN Autism Learning Center.  "Working together, we can continue to help people in our community achieve their desired quality of life while ensuring more children receive the initial diagnosis they need."
Before the pandemic, representatives of the LOGAN Center were in Lansing advocating for legislation to remove this unnecessary burden on ADS caregivers.
Rep. Wendzel concluded, "I truly believe that a representative's job is to be the voice of their constituents, and oftentimes the best ideas for legislation come directly from our community members. I'm excited to partner with the LOGAN Center, and I look forward to re-focusing on this important topic and moving this legislation swiftly."
House Bill 4059 is Rep. Wendzel's first bill of the 101st Legislature.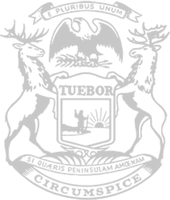 © 2009 - 2021 Michigan House Republicans. All Rights Reserved.
This site is protected by reCAPTCHA and the Google Privacy Policy and Terms of Service apply.