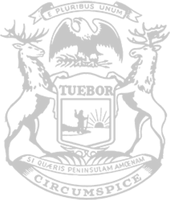 Wendzel legislation helping Michigan business license holders passes House
State Rep. Pauline Wendzel's plan to provide financial relief to people whose businesses were shut down during the COVID-19 pandemic took a significant step forward today with approval from the Michigan House.
Under Rep. Wendzel's plan, a wide variety of occupations may seek prorated fee reimbursements if a business was closed because of a state mandate and suffered a financial loss in 2020. Reimbursements could be sought for healthcare licenses, skilled trade licenses, foodservice and liquor licenses, and numerous other occupational licenses.
"Today, we're one step closer toward helping our small business that were severely impacted by this pandemic," Rep. Wendzel said.  "The way the state treated its license holders was fundamentally unfair, and I'm glad an overwhelming majority of my colleagues agree."  Rep. Wendzel continued, "Our small businesses are still struggling, and anything I can do to help them recover is a top priority.  I'm looking forward to seeing this bipartisan legislation pass the Senate and signed into law."  
 Reimbursements would be prorated – for example, if a business was shut down for three months or 25 percent of the year, the license holder could seek reimbursement of 25 percent of the associated fee. A license holder paying $120 for an annual license in this example would instead be required to pay $90. The other $30 – if already paid – would be reimbursed through a credit when renewing their licenses.
Rep. Wendzel's legislation – House Bill 4557 – passed 98-10 and deals specifically with liquor license fee waivers. Other members on Rep. Wendzel's package and their bills include:
Rep. Annette Glenn – public health licenses;
Rep. Andrew Fink – occupational licenses;
Rep. Beth Griffin – skilled trade licenses; and
Rep. John Roth – food establishment fees.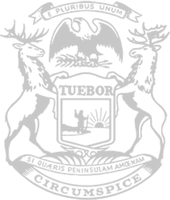 © 2009 - 2022 Michigan House Republicans. All Rights Reserved.
This site is protected by reCAPTCHA and the Google Privacy Policy and Terms of Service apply.