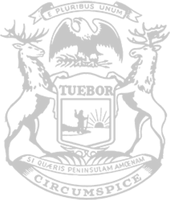 Wakeman: Tax assistance available for Saginaw County families affected by flood damage, dam failure
State Rep. Rodney Wakeman, of Saginaw Township, recently announced emergency assistance is available for families in Saginaw County and surrounding areas devastated by severe flood damage that occurred between May 16 – May 22. 
Residents and business owners who reside in Arenac, Gladwin, Iosco, Midland, and Saginaw counties now have additional time to file state tax returns, with penalties and interest waived, Wakeman said.
"Between the COVID-19 pandemic and the tragic flooding, Saginaw County families and business owners have been through a lot of adversity in recent months," Wakeman said. "These resilient and hard-working taxpayers have kept their composure despite facing unprecedented challenges and deserve much-needed assistance. I am pleased to announce disaster survivors will have additional time to file state tax returns without penalties so they can continue to focus on recovery efforts."
Wakeman said affected taxpayers can write to the Michigan Department of Treasury to request disaster-related tax relief. When writing, the following must be included in the correspondence:
Name and account number of the individual or business taxpayer.
Reason for the relief request.
Taxpayer address within one of the disaster areas or address of the tax preparer located in one of the disaster areas.
Taxpayers should send the completed correspondence to the following address:
Michigan Department of Treasury
Attn: Disaster Tax Relief
Lansing, Michigan 48922
For anyone with questions related to disaster tax assistance, you can contact Treasury through the Treasury Self-Service website, Wakeman said. Businesses with questions should inquire through self-service options using Michigan Treasury Online.
To learn more about Michigan's tax system, go to www.michigan.gov/taxes.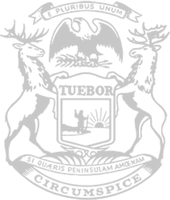 © 2009 - 2021 Michigan House Republicans. All Rights Reserved.
This site is protected by reCAPTCHA and the Google Privacy Policy and Terms of Service apply.