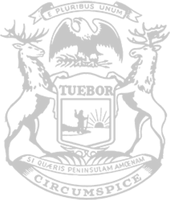 Wakeman: Allowing Pell grants for inmates is an opportunity for Michigan
RELEASE
|
September 22, 2020
House approves resolution urging Congress to reverse course
The Michigan House of Representatives today approved Rep. Rodney Wakeman's resolution urging the United States Congress to repeal the federal ban on Pell grants for prison-based education.
In 1994, Congress passed a measure that denied federal financial aid to all prisoners, making it less likely for prisoners to obtain an education while incarcerated. In 2016, three Michigan colleges – Delta College, Mott Community College and Jackson College – reengaged in the initiative, participating in a pilot program that offers postsecondary education and training programs for people who have served their sentences and are looking to reenter society. Delta College is currently offering courses at the Saginaw Correctional Facility located in Wakeman's district.
"When incarcerated people are able to gain the education skills necessary to secure meaningful employment, they are less likely to be reoffenders and return to prison," said Wakeman, of Saginaw Township. "It costs far less to educate an individual than keep them behind bars. It should be the goal of government to help break cycles of poverty and involvement in the criminal justice system, rather than uphold barriers that ultimately make transitioning back into society more difficult for rehabilitated people. These are people with non-violent offenses who are eager to make the most of their second chance and live successful lives with purpose. Lifting the federal ban on Pell grants for prison-based instruction will not only save a significant amount of taxpayer dollars, but it will also lead to safer and more productive communities."
\Wakeman said research indicates postsecondary education and training programs lead to lower recidivism rates, less crime and improved public safety. Incarcerated people who participate in education and training programs are 43 percent less likely to reoffend than those who do not participate, according to a 2013 report from the Rand Corporation. A recent study by the Rand Corporation also found prison education to be cost-effective, indicating every dollar invested in prison education yields between $4-5 in taxpayer savings in reduced incarceration costs.
Photo information: State Rep. Rodney Wakeman speaks on the House floor in support of his measure, House Resolution 234, on Tuesday.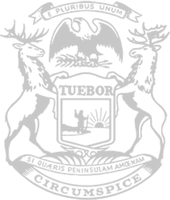 © 2009 - 2021 Michigan House Republicans. All Rights Reserved.
This site is protected by reCAPTCHA and the Google Privacy Policy and Terms of Service apply.