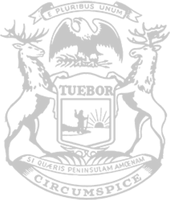 Vote Record: Pt. 8
I'm here to serve you in complete transparency. I'm an autism clinician, not a politician.  Only 2 of 110 State Representatives in Michigan reported every vote they made (and "why") last term.  Here are all my most recent votes and reasons (thru 4/24/23):
Senate Bill 63 – Use of School Millage Funds for Operating Expenses
NO – Typically, school mileage funds are used for significant building improvements that improve learning environments for all students. This bill would allow school milage funds to be earmarked to including "operational expenses" like transportation costs. 
I voted NO on this bill because school mileage funds should go exactly where taxpayers expect it to go, to all students.
If a local school district faces a budget shortfall and wants to use leftover millage money for other purposes, they can hold a public hearing to determine how to reallocate funding (if need be) based on the unique situation of their local school.
PASSED: 61-45
House Bill 4202 – Overgeneralized Criminal Justice Reform
NO – This bill modifies sections 520b to 520g in the Michigan penal code to strike out the term "mentally incapacitated" as an exception for a legal spouse claiming victim status in cases of rape.
Marital rape is already illegal here in Michigan.  Currently, there are 3 cases where a legal spouse cannot be the victim of a crime from their spouse: if they are "under 16", "mentally incapable" or "mentally incapacitated."  This bill eliminates "mentally incapacitated" as a legal defense without shedding light on different contingencies and fails to mention any of the other two exceptions.
My office condemns all instances of martial rape.  Criminal justice reform should be done in such a way that it effectively defines different contingencies involved in applicable situations.  For example, in a scenario where a husband/wife are both at the bar and (unbeknownst to them) have a foreign substance "slipped" into both of their drinks (like a date-rape drug), and later on have marital relations in their home, this bill would open up a legal avenue for one spouse to claim that the other spouse raped.  Currently, (and sadly) nearly 50% of all marriages end in divorce.  With this being the case, an all-to-common case of divorce can easily turn into a rape trial, making messy situations even messier.
To avoid legal misinterpretation based on overgeneralized language, effective and fair reform in this area should include a clearly defined distinction between natural displays of affection that occur throughout a marriage relationship – and instances of marital rape that occur because of an abusive husband.   It should also spell out applicable cases and the legal consequences – and identify what does not constitute rape to decrease likelihood of injustice in this area.
PASSED: 103-5
Senate Bill 101 – Allows Private Insurance Companies to Meet Remotely
YES – This straightforward bill allows private insurance companies to continue holding Board of Director meetings at their own discretion.  Although I personally believe in-person meetings can be more effective for many reasons, I voted YES on this bill because it's not the role of government to spell out the way in which private companies must hold their leadership meetings.
PASSED: 102-4
House Bill 4047 – Designates February 1 as Blue Star Mother's Day
YES – Blue Star Mothers are mothers, stepmothers, grandmothers, foster mothers or legal guardians with children serving, or having served, in the military, guard or reserves.
These mothers work tirelessly to support men and women who serve in our armed forces.  Also, according to one of my colleagues, they welcome home returning veterans, visit wounded veterans in hospitals and rehab centers, and attend numerous ceremonies, rallies and meetings.
These individuals have done a lot to serve our country, and this bill simply gives much deserved recognition.
PASSED: 106-0
Your feedback is extremely important to me.  Please reach out to me through phone/email/letter with any desires and concerns you have related to the full scope of my position as your State Representative!
Sincerely,
Josh Schriver

State Representative
Michigan House District 66
CONTACT REPRESENTATIVE SCHRIVER
(517) 373-0839    
[email protected]
www.RepSchriver.com
Stay in the loop with the latest from Rep. Schriver here.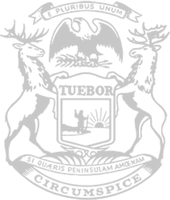 © 2009 - 2023 Michigan House Republicans. All Rights Reserved.
This site is protected by reCAPTCHA and the Google Privacy Policy and Terms of Service apply.