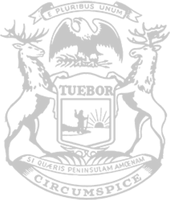 Vote Record: Pt. 7
I'm here to serve you in complete transparency. I'm an autism clinician, not a politician.  Only 2 of 110 State Representatives in Michigan reported every vote they made (and "why") last term.  Here are all my most recent votes and reasons (thru 4/18/23):
HB4146-4148; SB83 – Gun Confiscation Orders
NO – This law allows the government to take away your guns because a judge decides you are likely to commit a crime in the future – even though no proof has been established that a crime has been committed.
Specific issues with Senate Bill 83:
● The court may consider "any other facts that the court believes are relevant" – which may allow the court to consider evidence not normally admissible in court, such as "hearsay" and "prior acts used to prove future action."
● The defendant is entitled to a court hearing only AFTER the extreme risk protection order is issued by the court.
● It allows law enforcement to seize firearms present within a dwelling, vehicle and other places that are searched, even when the restrained individual is not present.
The judicial standard our Constitution requires is "innocent until proven guilty."
According to the bill language, you would not be allowed to defend yourself before losing your ability to defend yourself and others.
It's not "due process" if you aren't part of the process.
Millions of people have come to Michigan from Communist China, Cuba, the Soviet Union and other places because America has Constitutional rights. Our Constitution clearly states, "the right to keep and bear arms shall not be infringed" so that we who obey the law will be able to defend ourselves and others.
We cannot simply go with what's popular, quick and easy when data has shown Red Flag policies (1) do not solve the problem and (2) create new, life-threatening problems. We must implement proven strategies to successfully solve the problem of gun violence. have not I've expressed a few of the options I'm working on at-length in my previous letters.  Click here to explore more deeply.
Votes on 4/13. PASSED: 56-51
HB4157 – Mandate Excused Absence if Performing "Taps" at a Military Funeral
NO – Local school administrators should decide what gets approved as an excused absence. It's not the role of the state government to micromanage local school operations in this manner.
This type of micromanagement was a disaster during COVID-19, when many students experienced significant learning losses due to Statewide government-imposed lockdowns.
Vote on 4/11. PASSED: 103-5
HB4064 – Optional Cursive for Michigan Schools
NO – I believe cursive instruction should be mandatory in our public schools; not optional. Cursive forces students to slow down and think about what they are writing. Also, it is proven to help improve reading and math skills, develop self-discipline and build patience. Cursive helps students learn each individual letter and connect them into words, which is an underrated skill in this day-and-age. Also, some studies show cursive helps improve student memory (instead of taking notes on the computer). [1]. Cursive encourages the brain to learn functional specialization and improves fine motor skills.
Vote on 4/13. PASSED: 103-4
House Resolution 72:  Abortion Resolution
This is a resolution to condemn the April 7, 2023 Alliance for Hippocratic Medicine v. FDA court decision and denounce efforts to limit abortion access in Michigan. 
NO – "Mifepristone" is a substance that ends innocent human life.  It can also result in serious side effects for women taking it, such as blood clots in the uterus.  Limiting access to this substance can result in saved lives.  60 million babies have died as a result of abortion since 1972…a grave historical tragedy.  
Vote on 4/13. PASSED: 56-51
Your feedback is extremely important to me.  Please reach out to me through phone/email/letter with any desires and concerns you have related to the full scope of my position as your State Representative!
Sincerely,
Josh Schriver

State Representative
Michigan House District 66
CONTACT REPRESENTATIVE SCHRIVER
(517) 373-0839    
[email protected]
www.RepSchriver.com
Stay in the loop with the latest from Rep. Schriver here.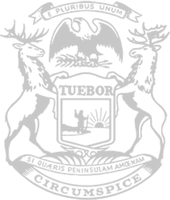 © 2009 - 2023 Michigan House Republicans. All Rights Reserved.
This site is protected by reCAPTCHA and the Google Privacy Policy and Terms of Service apply.