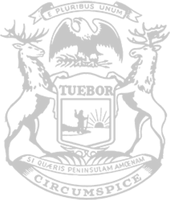 Vote Record – Pt. 10
I'm here to serve you in complete transparency. I'm an autism clinician, not a politician.  Only 2 of 110 State Representatives in Michigan reported every vote they made (and "why") last term.  Here are all my most recent votes and reasons (thru 5/18/23):
While I don't have room to get into all the details of these massive government spending bills in one email, I will go over the highlights. 
I voted NO on all of them:  HB 4244, 4249, 4280, 4281, 4289, 4290, 4303, 4304, 4246, 4247, 4286, 4287, 4292, 4309, 4310, 4437 and all the other spending bills that were up for consideration (SB 173, 178, 194, 199, 200, 186, 195, 197, 201):
Here are a few MAJOR issues with these taxpayer spending bills:
The state budget eliminates funding for School Resource Officers (SRO) in our schools. We should prioritize more school security – not less.
Lansing has not set aside any extra money for savings. Don't you think our government should set aside some extra money in the event there is an economic downturn?
The budget surplus does not come close to adequately increasing funding to improve road conditions. Michigan's infrastructure just received a failing grade from the American Society of Civil Engineers.
State government removed a law that prohibits the use of Michigan Department of Health and Human Services taxpayer funds to pay for elective abortion procedures. This means your tax dollars could be used to fund organizations like Planned Parenthood (even if this goes against your beliefs).
There is nothing in the budget to prohibit the Health Department from requiring proof of COVID-19 vaccines to access the vast umbrella of state services or put a vaccine passport program in place. This means the department could put this in place should the Governor's office declare another "public health emergency" at some point.
This budget adds $160 Million toward free breakfast and lunch in the school system. Where is the money going to come from to pay for this in future years, once all the COVID-19 stimulus money dries up?  What if we enter a recession? How will we ensure this taxpayer food is not wasted?
Your tax dollars can now be used to fund Diversity, Equity and Inclusion (DEI) training for military and public employees. This could be used to promote controversial ideologies that many people of religious backgrounds object to (Imagine training on gender identity, "reproductive rights", political correctness and other controversial issues).  Often, when entities need to "cut back", the DEI positions are cut first.  Why are we adding these positions at your expense during such uncertain economic times?
Removes whistleblower protections for some public employees. Some of these state budget bills remove laws on the books that prohibit disciplinary action for reporting issues to the legislature. This means that some of them could risk losing their jobs if they speak up about government corruption..  We need WAY more government transparency, not less!
"Green New Deal" Subsidies:  The state budget includes tens of millions of dollars in renewable energy subsidies, even though it accounted for under 10 percent of the state's electricity in 2021. 
$100 million to "encourage" high speed rail development. Why would you earmark taxpayer money to "encourage" development of something – without detailed stipulations of what the money will be used for?  This is not right. 
$500 million toward corporate welfare programs. This incentivizes Lansing to give tax breaks and subsidies to corporate lobbyists and special interest groups that help our politicians get elected. 
More 2-year free community college. Where is the money going to come from to pay for this in the future? 
And more….
An $81 Billion dollar budget for 2023-2024 is simply not sustainable and poorly allocated across the board.  What is the plan to fund all these new government programs if Michigan experiences an economic disaster?
This could result in more tax increases if state government ends up with a "budget shortfall" in a couple of years.
Also, here's how I voted on a few other non-budget bills:
HB4033 – requires the State of Michigan to reimburse local clerks for special election costs
NO – I voted against this bill because mishandling is very rare and already illegal.  Also, we don't need new legislation that could open up law-abiding businesses to more lawsuits for a minor mistake in reporting. 
PASSED: 94-13
HB4376 – requires insurance agents to keep fiduciary money in a separate account from their own.
NO – insurance fraud is already a felony in Michigan, punishable by up to four years in jail and up to $50,000 in fines. There's also restitution, court costs, and lawyer's fees to pay. Plus, those who are convicted get a felony charge on their record that follows them for life, and that can stand in the way of securing employment or housing.  I don't see the need to add additional laws on the books for this. 
PASSED: 83-24
HB4362-4364 – allows individuals to opt in to the organ donor registry when filing taxes
YES – currently, Secretary of State branch offices ask people whether they would like to opt in to the Michigan organ donor registry program.  As a result, over 60 percent of Michigan residents have opted in to the statewide donor registry program.  This will also include an option to opt in on tax return forms and get the word out. 
Every organ donation that occurs can save up to 8 lives and improve up to 75 more through cornea and tissue donation, which is why I voted in favor of this bill.
HB4362 PASSED: 102-5
HB4363 PASSED: 103-4
HB4364 PASSED: 103-4
HB4250-4251 – Expands Law Enforcement Driver Monitoring
NO –The Highway Data Loss Institute (affiliate of the Insurance Institute for Highway Safety), found that in 3 of 4 states that enacted "distracted driving laws", accidents actually increased after the ban went into effect.
The above study analyzed insurance claims for accidents in 4 states California, Louisiana, Minnesota, and Washington – during many months before and after these laws were passed. In Minnesota, accidents increased 9% after these laws went into effect. The study also looked at states that had not enacted bans as the "control variable" to their extremely valid and relevant study.
The law at play here is a "law of unintended consequences." Edward Tenner wrote a book about this called "Why Things Bite Back: Technology and the Revenge of Unintended Consequences." He makes the case that for every action there are often unexpected reactions.
HB4250 PASSED: 71-36
HB4252 PASSED: 70-37
HB4375 / SB32 – Increasing Government Land Banks in Michigan
NO-  Many land banks have a history of corruption and mismanagement of taxpayer resources.  For example, the St. Louis land bank acquired approximately 10,000 land parcels for "future development" that never materialized. 
Also, land banks open the door for political favoritism.  For example, the Detroit Land Bank pays the down payment for municipal employees that decide to purchase property from city government.  Also, in Genesee County, their land bank offers a 30% discount on land to certain government employees, including firefighters, military veterans and others. 
Local officials should not have the final say over development decisions or basic property rights.  Also, they have a history of blocking private development and giving preferential treatment to government employees when selling vacant property or land. 
PASSED 57-50
HB4176 – Allow Local Police Departments to Recoup Cost of Training Employees that Decide to Work Elsewhere
This bill would allow municipal police departments to recoup the cost of job training. 
For staff that complete professional training that their employer pays for then leave to pursue other opportunities, they would have to pay for the cost of training as follows:
Leave 1 year – pay up to 100% of the cost
2 years – up to 75% of the cost
3 years – up to 50% of the cost.
4 years – up to 25% of the cost.
This bill does very little to help recruit more police officers to join the profession – or encourage them to stick around.   How many people would join the military if they were told in the interview that they would have to repay the cost of training if they decided it wasn't the right career path for them?
What about firefighters? 
Instead of creating a law that could make the problem worse, why not address the root cause of the issue?
Examples:
Take the time to find out why there is high turnover – and fix it!
Make sure police academy training programs are up to par.
Focus on recruiting the right people for the job
Bills like this illustrate a very common problem Lansing has:  an obsession with "quick fixes" at the expense of solutions of substance. 
Not enough discussion occurs about the second and third order consequences of bills up for vote.   More critical thinking needs to take place before bills are passed!
PASSED 103-4
Your feedback is extremely important to me.  Please reach out to me through phone/email with the desires and concerns you have related to the scope of my position as your State Representative!
Sincerely,

Josh Schriver State Representative

Michigan, District 66

Ortonville•Brandon•Oxford•Addison•Leonard
Oakland•Bruce•Romeo•Washington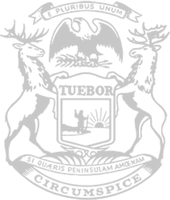 © 2009 - 2023 Michigan House Republicans. All Rights Reserved.
This site is protected by reCAPTCHA and the Google Privacy Policy and Terms of Service apply.