Vote Explanations – Week of Oct. 31
I voted NO on HBs 4949, 4953-4956 & SBs 474, 476-479 which is the Reproductive Health Package. These bills go far beyond implementing Proposal 3. Instead, they decriminalize and normalize the worst parts of abortion practices. Recent polling shows that a majority of Michigan voters support common sense abortion regulations. These radical bills undermine the will of a majority of Michigan voters, even those who voted yes on Proposal 3.
The package passed along party lines
I voted NO on HB 4230 & 4234 which would allow unions to take automatic deductions toward their political PACs directly from employees' regular paychecks. Political contributions should be made voluntarily, transparently, and in a manner that best represents the interest of union members. Forcing political contributions is inappropriate and unnecessary.
These bills passed along party lines
I voted NO on HBs 5120-5123 which would give the Michigan Public Service Commission authority to permit large solar and wind construction instead of local governments. This strips away local control and gives unelected bureaucrats additional power. Under this legislation, rural communities will no longer have a say in where new solar and wind plants will be built.
The plan passed along party lines
I voted NO on SBs 271-273 & 502 which would mandate Michigan to switch over to 100% renewable energy sources by 2040. It would require that most of the current power plants be replaced with thousands of square miles of windmills and solar panels. Michigan families already pay far too much for a grid that isn't reliable. The last thing folks in northern Michigan want to do is have to pay for higher energy costs and switch over to unreliable energy sources. Michigan cannot afford this plan. A similar plan was introduced in the State of California in 2018. CA has since had to reverse course and reopen their natural gas power plants due to the unreliability of renewable energy.
The package passed along party lines
I voted YES on HB 4885 & 4923 which would create a medication aide training & permit program. This would allow Certified Nursing Assistants (CNAs) to receive additional training and certification so that they can assist with patient's medications. By allowing CNA's to receive this extra training it will help address workforce shortages and hopefully reduce medication error rates. This additional training will especially be helpful for nursing homes and other long-term care facilities.
HB 4885 passed 83-27
HB 4923 passed 82-28
I voted NO on HB 4945 & SBs 471 & 528 which would ban firearm possession for people convicted of non-violent misdemeanors. These bills extend far beyond the federal standards, which are centered around domestic violence misdemeanors that involve physical force or the threatened use of deadly weapons. Michigan should focus on consistency with federal standards instead of creating new & stricter standards that impose blanket restrictions on people convicted of misdemeanor crimes.
HB 4945 passed 58-52
SB 471 passed 58-52
SB 528 passed 58-52
I voted YES on HB 4724 which would give a tax credit to 100% disabled veterans who rent or lease their home. Currently, disabled veterans can qualify for a property tax exemption if they are 100% disabled and this would extend that to those who rent or lease their homes as well.
HB 4724 passed 106-4
I voted NO on SBs 395 & 396 which would significantly change the teacher evaluation system by modifying criteria and evaluation ratings for teacher performance. This would weaken the accountability in our public schools and make student performances less of a factor. Michigan students are not performing as well as students from other states on national tests and we need to encourage student performance instead of discouraging it.
The plan passed along party lines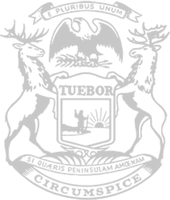 © 2009 - 2023 Michigan House Republicans. All Rights Reserved.
This site is protected by reCAPTCHA and the Google Privacy Policy and Terms of Service apply.