Vote Explanations – Week of Oct. 17
I voted YES on House Bill 4850 which would give an exemption to active-duty military members from having to serve on jury duty, as well as their spouses, if they are living out of state or in a different country. If a member of the military is serving in active duty, they should not have to travel all the way back to their hometown just to serve on a jury.
HB 4850 PASSED: 86-23
I voted YES on HB 4897 which would allow County Road Commissions to enter into an agreement with MDOT to jointly purchase and share road maintenance equipment. It also allows counties that are not geographically near each other to enter into agreements as well. By sharing equipment, counties will be able to fix county roads with greater efficiency as well as cutting down on costs.
HB 4897 PASSED: 109-0
I voted YES on HB 4965 which would update the definition of video services in order to make sure video service providers and customers do not have to pay franchise fees.
HB 4965 PASSED: 79-30
I voted YES on SB 384 which would prohibit an insurance agency from denying coverage to a person who is a living organ donor. There is always a need for organ donors, especially kidney donors, and an individual should not be denied insurance if he or she chooses to become a living organ donor.
SB 384 PASSED: 104-6
I voted NO on HB 4608 which would require licensure for dietician nutritionists and nutritionists. This bill is not necessary and is extensive and quite restrictive as to what nutritionists can or cannot do. A similar bill was passed back in 2006 but was repealed in 2014 before the licensure could be implemented due to confusion over the rules and a lack of reasons why it was necessary in the first place.
HB 4608 PASSED: 63-46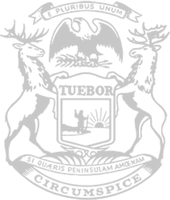 © 2009 - 2023 Michigan House Republicans. All Rights Reserved.
This site is protected by reCAPTCHA and the Google Privacy Policy and Terms of Service apply.