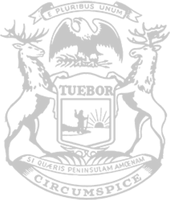 Vote Explanations – Week of April 17
HB 4202:  Would allow people to be charged with a felony if they have intentional sexual contact with their spouse who is "mentally incapacitated."

Sponsor: Rep. Pohutsky (D)
Passage: 103-5 given immediate effect

Why I voted YES: A person who is "mentally incapacitated" cannot consent to sexual contact. It should make no difference at all if the two people involved happen to be married.
– – –
SB 101:  Permanently authorizes insurance companies to conduct meetings electronically.

Sponsor: Sen. Anthony (D)
Passage: 102-4

Why I voted YES: Private companies should be allowed to conduct their business in a way that makes the most sense to them to ensure the greatest participation from board members and stakeholders. Laws can and should be modernized to reflect changing technology.
– – –
HB 4047:  Establishes Blue Star Mothers Day in the state of Michigan.

Sponsor: Rep. Bezotte (R)
Passage: 106-0

Why I voted YES: Blue Star Mothers pack and ship thousands of care packages every year to service members deployed overseas. They also volunteer to help homeless veterans, provide support for Wounded Warriors, visit hospitalized veterans, honor fallen heroes during funeral services, and offer a compassionate community for the loved ones of those serving in harm's way. The organization was founded in Michigan and is deeply rooted in our state's history. They deserve this recognition.
– – –
SB 63:  Allows a school sinking fund to be used for expenses related to school transportation.

Sponsor: Sen. Polehanki (D)
Passage: 61-45

Why I voted NO: Charter schools and traditional public school districts that are unable to levy millages would remain on the hook for these transportation costs, increasing the inequality between them and districts that can freely levy millages.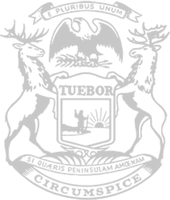 © 2009 - 2023 Michigan House Republicans. All Rights Reserved.
This site is protected by reCAPTCHA and the Google Privacy Policy and Terms of Service apply.