Vote Explanations – Week of Oct. 24
I voted YES on HBs 4909-4912. This package makes significant improvements to Michigan's guardianship program and helps protect vulnerable adults. The plan includes HB 4912, which I sponsored. This legislation offers several new protections within the guardianship and conservatorship system, the process used after a court decides an individual is not capable of making their own legal, medical or financial decisions. The plan will provide procedural safeguards for the appointment of guardians, require guardians to take special precautions to protect people's property, and increase transparency about the way a vulnerable adult's property is being used. These common-sense measures will go a long way to helping prevent abuse and hold guardians to a higher standard.
HB 4909 passed: 87-22
HB 4910 passed: 89-20
HB 4911 passed: 91-18
HB 4912 passed: 92-17
I voted YES on HB 4738 & 4739, which would protect a victim's contact information during court proceedings. A prosecuting attorney would have to keep a victim's personal information confidential unless it was pertinent to the defense. Many times, a victim may be hesitant to come forth due to fear of retaliation and this helps make sure that their personal information is protected.
HB 4738 passed: 106-3
HB 4739 passed: 105-4
I voted YES on SB 280 which would ensure children entering kindergarten or first grade get a dental screening. This verifies that kids are receiving necessary dental care. This is important because many children, especially in rural communities, do not receive adequate dental care and screening them before they enter school will make sure their dental needs are addressed.
SB 280 passed: 85-24
I voted YES on HBs 4416-4419. These bills updated several provisions in the Estates and Protected Individuals Code (EPIC) regarding distribution of assets when an individual passes away. These changes reflect current cost-of-living adjustments due to the fact many of the financial caps were outdated and needed to be updated in order to reflect current values according to United States Consumer Price Index.
HB 4416 passed: 109-0
HB 4417 passed: 109-0
HB 4418 passed: 109-0
HB 4419 passed: 109-0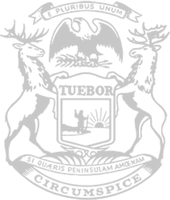 © 2009 - 2023 Michigan House Republicans. All Rights Reserved.
This site is protected by reCAPTCHA and the Google Privacy Policy and Terms of Service apply.