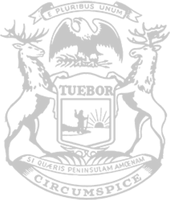 Rep. Fox: Vote Explanations March 7-8
NO on House Bill 4020 – This bill would repeal Michigan's 3rd grade reading law, which holds back 3rd graders who are not reading at a 3rd-grade proficiency to give them special intervention and remediation so that they could catch up with their peers. However, Michigan schools did not start holding back students under this law until late 2019, shortly before COVID shut down most Michigan schools for nearly two years, so this 3rd grade reading law has not had enough time to prove itself helpful or unhelpful.HB 4020 would repeal the 3rd grade reading law, which is unwise until we know more about how the law has affected student success in reading. COVID learning loss has set our students back, and we need laws that are guaranteed to help them catch up. More than this, parents need to take responsibility over their children's education and intervene when they need remediation; government solutions can't make up for lack of parental involvement. I voted NO on HB 4020.
No on House Bill 4003 and Senate Bill 4 – These bills accomplish the same task: adding "sexual orientation and gender identity" as protected classes under the Elliot-Larsen Civil Rights Act. This act intends to prevent discrimination against groups based on race, ethnicity, religion, and biological sex (among other groups). But the new bill does not have a religious exemption, so Christian business owners who make operational decisions according to their conscience could be liable for lawsuits. So, instead of preventing discrimination, the bills target those whose beliefs don't align with the progressive sexual ethic of today.
I offered a common-sense amendment which would force schools to delegate bathroom usage based on biological sex – to protect privacy rights of our youth in bathrooms and locker rooms – but it was gaveled down. The majority Democrats not only do not respect privacy rights, but also openly scoff at the natural and God-ordained distinction between men and women – they buy into the progressive ideology of self-defined identity, which has led to these bills. I voted NO on House Bill 4003 and Senate Bill 4.
No on House Bills 4138, 4142, 4143 – A collection of bills to require universal background checks and licenses for all firearms purchases, expanding the regulations normally imposed on pistols to include all firearms. If it's universal background checks today, then it's red flag laws tomorrow: I am committed to upholding the Second Amendment and will not support bills like these that trespass it. Such bills would not have prevented the tragedy that occurred at Michigan State University some weeks ago and it is wrong to politicize what happened for the sake of passing unconstitutional legislation. More than that, the majority Democrats spend lots of time lamenting the MSU victims but overlook the tens of millions of unborn babies killed by abortion these past decades – their care for human life only applies to the lives they feel matter. I voted NO on House Bills 4138, 4242, and 4143.
No on House Bill 4004, 4005, and 4007 – A few bills to repeal 'Right to Work' in our state and reinstate the prevailing wage for state contracted construction projects. A free-market economy with a thriving workforce operates best when any worker can choose whether he or she wants to be part of a union, not when union membership is a condition of employment. Compulsory union membership overlooks any sort of merit-based hiring process and means unions will not need to be as accountable and responsive to each worker as they are now, where membership is optional. Prevailing wage on state contracts will also drive business away from non-union contractors since they cannot afford to pay their workers at that rate; union contractors will artificially be competitive with non-union builders, who could otherwise complete the project at a significantly lower cost. I voted NO on House Bills 4004, 4005, and 4007.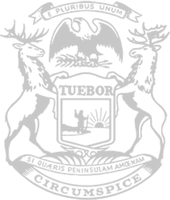 © 2009 - 2023 Michigan House Republicans. All Rights Reserved.
This site is protected by reCAPTCHA and the Google Privacy Policy and Terms of Service apply.