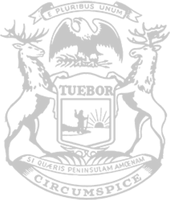 VOTE EXPLANATIONS 9-25-2022
RELEASE
|
September 26, 2022
Wednesday, Sept 21, 2022
I voted YES on HBs 5732 and 5772 (Rep. Brann and Rep. Martin) would amend the Michigan Vehicle Code, Revised Judicature Act, Sheriffs Act, and the Michigan Liquor Control Code to reduce the current Justice System Fund assessment that funds the program and instead replace it with a permanent funding source from the Michigan liquor tax. EXPLANATION: This bill eliminates conflict of interest because funds will come from the liquor tax rather than from police pulling individuals over.
PASSED: 105-3
I voted NO on HB 5801 (Rep. Kahle) would make improvements in quality and access to Michigan's child welfare system based on the recommendations of the Adoption and Foster Care Task Force Report. EXPLANATION: The child welfare system's problems are already well documented. This would just be the creation of another government committee that takes taxpayer money.
PASSED: 81-27
I voted YES on HB 5974 (Rep. Whiteford) would amend the probate code to expand the definition of "relative" to include, for the purposes of placement, a "non-parent adult," thus expanding kinship care options by allowing an individual who is not related to the child but has an emotionally significant relationship to the child (as in a close family friend) to serve as a caregiver for the child in question while the child's parents rectify the issues that brought the family to the attention of Child Protective Services. EXPLANATION: If a child does not have parents but has a close guardian or family friend who has taken the role of the parent, the child should be allowed to live with and be loved by their new family.
PASSED: 102-6
I voted YES on HB 5981 (Rep. Anthony) would update the Michigan Zoning Act to reflect the new "Qualified Residential Treatment Programs" created by the federal Family First Prevention Services Act in 2018. It also adds "upon an appropriation." The above tax credit was included in the House-passed FY23 budget but not the final version. EXPLANATION: These reforms will increase transparency in MDHHS, allow them to work with private organizations to help children, and reduce government regulations.
PASSED: 90-18
I voted NO on HB 6070 (Rep. O'Malley) would amend the Income Tax Act to incentivize employers to provide paid time off for workers following the adoption of a child. Under the bill, a qualified taxpayer that voluntarily provides paid adoption leave to its employees could claim a tax credit equal to 50% of the amount of wages paid during the tax year to each qualifying employee during any period in which the qualifying employee was on adoption leave. The maximum amount of leave time for the purposes of this credit would be 12 weeks, and the tax credit is capped at no more than $4,000 per eligible employee. EXPLANATION: Tax incentives are not the way to expand paid leave.
PASSED: 100-8
I voted YES on HB 6073 (Rep. Whiteford) would update the definition of "relative" according to the change in HB 5974, to which they are tie-barred. The bills update the definition in the Child Care Organizations Act, the Probate Code, and the Guardianship Assistance Act, respectively. EXPLANATION: This bill is in conjunction with HB 5974 when it comes to applying these definitions to the law.
PASSED: 103-5
I voted NO on HB 5568 (Rep. Sneller) would require the Michigan Department of State to begin using a digital printing process to produce license plates beginning on October 1, 2022. EXPLANATION: Mandating a type of license plate should be reconsidered until the state can produce them more cost-effectively than they are currently.
PASSED: 92-16
I voted YES on HBs 6039 and 6040 (Rep. Wendzel and Rep. Morse) would allow students who are in the fifth year of high school and enrolled in an early middle college program to participate in intercollegiate athletics at the postsecondary institution where they are enrolled. EXPLANATION: This will increase the opportunities for fifth year high school students to continue their athletic careers.
PASSED: 105-3
I voted YES on HB 6086 (Rep. Yaroch) would require the department to create a state paramedic certification exam and allows paramedics to take either the state or the National Registry of Emergency Medical Technicians certification evaluation. EXPLANATION: This allows prospective paramedics the choice to take the exam that makes most sense for their careers.
PASSED: 102-6
I voted YES on HB 6088 (Rep. Markkanen) would extend the temporary license for emergency personnel from 120-days to 1-year. EXPLANATION: This change to a yearly license reduces burdens for our emergency personnel and is a common-sense change.
PASSED: 86-22
I voted YES on HB 5751 (Rep. Cambensy) would create the Emotional Support Animal Act establishing regulations for medical professionals who are certifying emotional support animals. The bill requires medical professionals to have a preexisting relationship with the patient and their fee cannot be based on whether a license is issued. EXPLANATION: Individuals that abuse support animal rules to have "pets" against the wishes of landlords should only be able to claim emotional support animals in legitimate circumstances.
PASSED: 108-0
I voted NO on HBs 5706 and 6060 (Rep. Hauck and Rep. Rabhi) would amend the Michigan Regulation and Taxation of Marijuana Act by allowing the Marijuana Regulatory Agency to enter into tribal compacts with recognized Indian Tribes for licensed marijuana activities. The tribe would be responsible for paying the 10% tax on transactions to the general public but would be exempt from the tax for transactions with tribal businesses or members. EXPLANATION: These bills would give a special tax rate to Indian tribes that others do not receive.
PASSED: 102-6
I voted YES on HB 4414 (Rep. LaFave) would amend the Mental Health Code to allow county boards to contract with private security companies to transport individuals for involuntary hospitalization or screening and create the Mental Health Transportation Fund. EXPLANATION: This change will allow municipalities to work with private companies on how best to handle these crises.
PASSED: 79-29
I voted YES on HB 5956 (Rep. Lightner) would extend the sunset date on trial courts' ability to impose court costs when sentencing a criminal defendant. Currently, the sunset date is October 1, 2022. The Legislature must extend the sunset date to keep the courts operational until the Michigan Supreme Court rules on the constitutionality of this statute or another solution is reached. EXPLANATION: Until the Supreme Court resolves this issue, making a defendant who has been found guilty in a court of law pay court fees seems better then placing the burden on taxpayers.
PASSED: 98-10
I voted YES on HB 6357 (Rep. Albert) would amend the Public School Employees Retirement Act by lowering the payroll growth assumption to 1.75% for the fiscal year ending September 30, 2023 and delay the implementation of the annual payroll growth reduction from 2022 to 2024. EXPLANATION: The MPSERS board originally approved a payroll growth assumption reduction to 2.75% in 2018 and a 1% reduction in 2023 aligns with the intent of PA 181 of 2018 and makes sure our teacher savings accounts are solvent.
PASSED: 108-0
I voted YES on HB 6358 (Rep. Albert) would provide authorization to the State Administrative Board to transfer the former Riverside Correctional Facility in Ionia and the former Michigan State Police Lab in Grand Rapids to the State Land Bank Authority and the city of Grand Rapids respectively. EXPLANATION: Surplus property should not be kept and maintained by the state when better uses are available, and the state does not have a foreseeable need for the location or facility.
PASSED: 106-2
I voted YES on HB 6354 (Rep. Hoitenga) would eliminate the misdemeanor infraction for failure to comply with a Natural Resources Commission Wildlife Conservation Order for the reporting of harvested deer and retention of a harvest confirmation number. EXPLANATION: This eliminates unnecessary DNR imposed penalties.
PASSED: 70-38
I voted YES on HB 6369 (Rep. Harris) would extend the current sunset of December 31, 2022, to December 31, 2027, that prohibits local units from regulating or charging fees to on-demand automated vehicle networks. EXPLANATION: Local governments should not be creating a patchwork of regulations on this process that would create additional unnecessary regulatory burdens that violate private sector decisions.
PASSED:106-2
I voted YES on HBs 6184-6214 (Rep(s). Alexandar, Whiteford, Bollin, Rendon, Fink, VanWoerkom, Allor, LaFave, Fink, Kahle, S Johnson, Tisdale, Griffin, Martin, O'Malley, Griffin, Beeler, Beson, Cambensy, Yaroch, Eisen, and Calley)– Executive and emergency powers accountability package. Addresses many areas in statute where there are broad grants of executive powers, duplicative or outdated powers, and unnecessary grants of power. EXPLANATION: These checks on the Governor's powers are long overdue following the man-made COVID-19 outbreak.
ALL BILLS PASSED: Votes varied from 56-48 to 62-39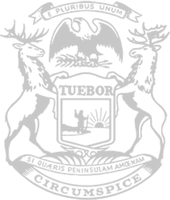 © 2009 - 2023 Michigan House Republicans. All Rights Reserved.
This site is protected by reCAPTCHA and the Google Privacy Policy and Terms of Service apply.