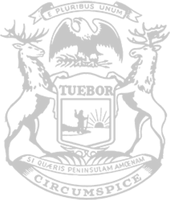 VOTE EXPLANATIONS 6/10/2022
Tuesday, June 7th, 2022 
I voted YES on HB 4232 (Rep. Hoitenga) would amend the liquor control code by lowering the required age to sell or serve alcohol from 18 to 17 years old. EXPLANATION: Lowering the age will make it easier for licensees to fill vacant positions by expanding the pool of eligible employees. 
PASSED: 77-29 
I voted NO on HB 5190 (Rep. Farrington) would amend the revised school code to require students to take a half-credit of personal finance in order to receive a high school diploma. EXPLANATION: A new substitute was added to the bill that would allow students to replace a semester of math with personal finance, and our students need math classes more than ever. 
PASSED: 94-13 
I voted NO on HB 5859 (Rep. Alexander) would create the Learning Loss Recovery Grant Fund to address learning loss due to Covid-19. These grants would be up to $1,500 per eligible student. EXPLANATION: Pouring more money into education is not the answer to our suffering public school system. Emphasis on brainwashing students instead of sticking to the basics such as math, reading, and writing, is failing our students.  
FAILED: 51-56 
I voted YES on HB 6042 (Rep. Mueller) would add digital "critical incident mapping data" as an option that school boards can provide to law enforcement rather than providing the currently required building plans, blueprints, and site plans for agency incident response. EXPLANATION: This additional provision is entirely voluntary and would increase school safety. 
PASSED: 107-0 
I voted YES on HB 5623 (Rep. Damoose) would allow the liquor control commission to grant a liquor license to Lake Superior State University that was purchased on the open market. EXPLANATION: State universities already can sell alcohol and adding additional locations provide more autonomy for public universities.  
PASSED: 106-1 
I voted YES on HB 6079 (Rep. Wesis) would designate a portion of highway I-75 in the city of Hazel Park as the "Officer Jessica Nagle-Wilson Memorial Highway." EXPLANATION: This highway naming allows us to express our gratitude and appreciation for Officer Nagle-Wilson for her bravery and service. 
PASSED: 107-0 
Wednesday, June 8th, 2022 
I voted YES on HB 4820 (Rep. Outman) would amend the Michigan Education Trust Act by adding the definition of the Internal Revenue Code. EXPLANATION: This change will ensure the proper functionality of the program by making the correct reference to Internal Revenue Code for definitions and program administration referenced in it. 
PASSED: 106-0 
I voted YES on SB 656 (Sen. Runestad) would amend the liquor control code by codifying existing rules surrounding alcohol dispensing machines and creating an exemption for new technologies. EXPLANATION: This lessens burdensome regulations in place for alcohol dispensing machines. 
PASSED: 78-28 
I voted YES on HB 5882 (Rep. Roth) would extend the period of use for historic vehicles on Michigan roads from Memorial Day through Labor Day weekend. EXPLANATION: As the "motor state," we should encourage the use of vehicles that signify our state's heritage and this removes government red tape, allowing Michiganders to enjoy their classic cars.  
PASSED: 105-1 
Thursday, June 9th, 2022 
I voted NO on HB 5472 (Rep. Howell) would amend the Open Meetings Act by allowing municipal public employee retirement boards to meet remotely. EXPLANATION: Whether elected or not, generally individuals who choose to serve on a public body should meet in person. 
PASSED: 81-24 
I voted NO on HB 6020 (Rep. Kahle) would establish the Student Mental Health Apprenticeship Retention and Training (SMART) internship grant program and prescribes the conditions for administering the internship grant program. EXPLANATION: This bill would create an expensive grant program that could be accomplished through private means without public tax dollars.  
PASSED: 93-12 
I voted YES on SB 447 (Sen. Lauwers) would amend the Insurance Code by requiring health insurers to share with an employer the claim utilization data for their covered employees. The employer could then share that information with other insurers for purposes of competitively bidding when selecting an insurer to provide coverage for their employees. EXPLANATION: This bill allows for more transparency and competitive market practices in the insurance industry.  
PASSED: 103-2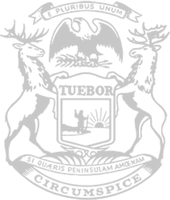 © 2009 - 2023 Michigan House Republicans. All Rights Reserved.
This site is protected by reCAPTCHA and the Google Privacy Policy and Terms of Service apply.