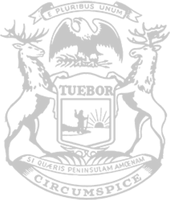 VOTE EXPLANATIONS 5/27/2022
Tuesday, May 24th, 2022
I voted NO on HB 5801 (Rep. Kahle) would create a new act establishing the Foster Care Improvement Commission, which would meet periodically throughout each year to research best practices in foster care, recommend improvements to the child welfare system, and publish an annual report on its findings, among other activities. EXPLANATION: The child welfare system's problems are already well documented. This will just be the creation of another government committee that takes taxpayer money.
PASSED: 79-28
I voted YES on HB 5974 (Rep. Whiteford) would amend the probate code to expand the definition of "relative" to include, for the purposes of placement, a "non-parent adult," thus expanding kinship care options by allowing an individual who is not related to the child but has an emotionally significant relationship to the child (as in a close family friend) to serve as a caregiver for the child. EXPLANATION: If a child does not have parents but has a close guardian or family friend that has taken the role of the parent, the child should be allowed to live with and be loved by their new family.
PASSED: 92-15
I voted YES on HBs 6073-75 (Reps. Whiteford and Rendon) would update the definition of "relative" according to the change in HB 5974 (H-1), to which they are tie-barred. EXPLANATION: These three bills are in conjunction with HB 5974 when it comes to applying these definitions to the law.
HB 6073 PASSED: 104-3; HB 6074 PASSED: 96-11; HB 6075 PASSED: 95-12
I voted NO on HB 5975 (Rep. Pohutsky) would amend the Probate Code to require "trauma-informed training" for lawyer-guardians ad litem. EXPLANATION: Family law attorneys should have the flexibility in determining their desired depth of training and this is a government mandate put onto the litigation process.
PASSED: 98-9
I voted YES on HBs 5976-78, 5980-81 (Reps. Carter, Green, Wakeman, Young, Anthony) would require MDHHS to report financial savings from these new policy adoptions and report them, to conduct an annual report to highlight what department needs must be addressed, to work with third-party services to help children find families, would extend the license of foster care homes in good standing from 2 to 3 years, and would make it so facilities can house more foster care children. EXPLANATION: These reforms will increase transparency in MDHHS, allow them to work with private organizations to help children, and reduce government regulations.
HBs 5976-78 ALL PASSED: 107-0; HB 5980 PASSED: 72-35
I voted NO on HB 6070 (Rep. O'Malley) would amend the Income Tax Act to incentivize employers to provide paid time off for workers following the adoption of a child. EXPLANATION: Businesses should not be incentivized to expand paid leave.
PASSED: 95-12
I voted YES on SB 784 (Sen. Bumstead) would expand the disabled veteran property tax exemption by ensuring 100% totally disabled veterans and surviving spouses receive a full property tax exemption, providing surviving spouses of military members who were killed in action with a full property tax exemption, allow veterans who have been determined by the VA to be 50 percent or more disabled, but less than 100 percent permanently and totally disabled, to receive a property tax credit capped at $2,000, and local governments would be fully reimbursed by the state for any property tax exemption loss. EXPLANATION: Much of this language was included in the 2.5 billion dollar tax cuts that the House passed last week and this is a show of the appreciation towards our veterans and all they have given our great nation. Locals should not be on the hook for an unfunded mandate.
PASSED: 69-38
Wednesday, May 25th, 2022
I voted YES on HR 205 (Rep. Carra) would send a resolution to the United States Congress and other federal agencies to address the 2021 fertilizer tariffs that are impacting Michigan farmers. EXPLANATION: Michigan farmers deserve a break and the State of Michigan is showing its commitment to assisting them by petitioning the federal government to ease the burden.
PASSED: 110-0
I voted NO on SB 821 (Sen. Schmidt) would amend the Emergency Services to Municipalities Act 57 of 1988 by allowing emergency authorities to issue bonds, notes, or purchase agreements for the purchase of real or personal property. EXPLANATION: Real property is regulated by local governments so this will put a tax burden on local taxpayers.
PASSED: 93-14
I voted NO on HB 5477 (Rep. Stone) creates the Kratom Consumer Protection Act to regulate the sale of kratom in the State of Michigan. EXPLANATION: These are further government regulations that the state may not even have the resources to enforce.
PASSED: 88-19
I voted NO on HBs 5890-92 (Reps. Griffin, Martin, Cambensy) would amend the State Revolving Loan program requirements for drinking water and wastewater projects. EXPLANATION: There is concern regarding frivolous environmental investigations that would stifle reasonable business interests.
ALL PASSED: 95-12
I voted YES on HB 4239 (Rep. Mueller) would eliminate requirements in current law that a police officer must issue a temporary vehicle registration plate. EXPLANATION: The current process is cumbersome and could be streamlined.
PASSED: 106-1
I voted NO on HB 5734 (Rep. O'Malley) would require the use of concrete barriers for emergency projects on road construction. EXPLANATION: This is a burden on road construction companies that already have the option to do this.
PASSED: 101-6
Thursday, May 26th
I voted YES on SCR 27 (Sen. Shirkey) would keep Doug Ringler as Auditor General. EXPLANATION: Mr. Ringler has been an open source of knowledge and helpfulness in the election of 2020. The issues we have in our state are not his fault, but the Secretary of State's.
PASSSED: 79-26
I PASSED on HB 6012 (Rep. Hornberger) would provide school appropriations. EXPLANATION: I voted yes on this bill and it came back from the Senate with a Senate Addition that I was unable to read since it was added to the agenda three minutes before we voted. I will not vote on legislation that I have not been given proper time to prepare for.
PASSED: 105-0
I voted NO on HBs 5615-16 (Reps. Calley and Carter) would amend the Public Health Code by modifying the process for medical certification of a death record and would amend the County Medical Examiner's Act by amending when a medical examiner must investigate the cause and manner of death. EXPLANATION: These bills were watered down from their original intent, providing more power to doctors and limiting the ability of nurses to provide proper care.
HB 5615 PASSED: 93-12, HB 5616 PASSED: 98-7
I voted NO on HB 6017 (Rep. Bellino) would amend the Neighborhood Enterprise Zone Act by extending the filing deadline for certain neighborhood enterprise zone certificates. EXPLANATION: An extension was already given once this term, and the legislature does not need to provide yet another extension.
HB 6017 PASSED: 85-20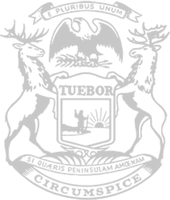 © 2009 - 2023 Michigan House Republicans. All Rights Reserved.
This site is protected by reCAPTCHA and the Google Privacy Policy and Terms of Service apply.