Vote explanations 3/9/2023
Tuesday, March 7th, 2023
I voted NO on SB 12 (Sen. Polehanki) amends the Revised School Code by removing the mandatory retention requirement from the third grade reading law as put forth by PA 306 of 2016. EXPLANATION: Students passing the third grade should be able to read. The state is doing a disservice to every student whose education they let slide following the illegal government shutdowns. Allowing students to continue their education while being unable to meet certain standards will only further harm them as they are given more challenging topics and further let our public school system off the hook for depriving our kids a quality education.
PASSED: 57-51
Wednesday, March 8th, 2023
I voted NO on SB 4 & HB 4003 (Sen. Moss and Rep. Hoskins) would amend the Elliott-Larsen Civil Rights Act (ELCRA) to prohibit discrimination based on sexual orientation, gender identity, and gender expression. EXPLANATION: The state should provide religious exemptions to allow parochial establishments to continue to practice their religious beliefs in every aspect of their life. What will happen once a teacher calls on a student and not use their preferred gender? What will happen if a Christian wedding venue does not want to wed same sex couples? Radical policy makers love to preach about acceptance, as long as you accept their views.
BOTH PASSED: 64-45
I voted NO on HBs 4004 and 4005 (Rep. Weiss) would repeal PA 348 and 349 of 2012 which established Michigan as a Right to Work state. EXPLANATION: Forcing someone to pay union dues as a condition of employment is wrong and inherently anti-free market. What is agreed upon between an employer and a potential new employee is no business of a third party. I am not anti-union, but I believe it is a personal decision that an individual should have the right to choose whether they want to be involved in a union.
BOTH PASSED: 56-53
I voted NO on HB 4007 (Rep. B. Carter) would reinstate the state's prevailing wage law, which was repealed by citizens initiative petition on June 6th, 2012. EXPLANATION: The free market should exclusively determine wages and labor costs and units of government should be able to negotiate contract terms to make the best use of taxpayer money.
PASSED: 56-53
I voted NO on HBs 4138, 4143, and 4148 (Reps. Churches, Carter, and Grant) would require the license of all firearms purchased in this state or brought into this state by any individual and update criminal sentencing guidelines. EXPLANATION: These pieces of legislation are "feel good" political theater, a way of further pushing the left's goal of severely restricting civilian owned firearms. Expanding firearm licenses to include long guns and shot guns would not have prevented either the tragic Oxford Shooting or the horrific MSU shooting, which were both committed with pistols. Until misguided gun free zones in this state are eliminated, more tragedies will occur, leading to demands for more restrictive gun control, such as assault weapons bans and magazine limits. The radical left will continue to push these measures until the 2nd Amendment is just a piece of history in our country if society is not careful.
ALL PASSED: 56-53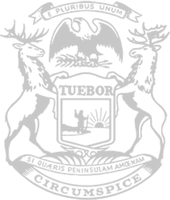 © 2009 - 2023 Michigan House Republicans. All Rights Reserved.
This site is protected by reCAPTCHA and the Google Privacy Policy and Terms of Service apply.