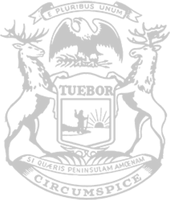 Vote Explanations 3/3/2023
Wednesday, March 1st, 2023
I voted NO on HB 4016 (Rep. Witwer) is a FY '23 Supplemental Appropriations bill that puts hundreds of millions in the Strategic Outreach and Attraction Reserve Fund (SOAR) for the creation of the Ford Marshall Project. EXPLANATION: This is another example of the State of Michigan subverting the free market to give money to special interest groups. Handing out corporate welfare to large corporations that benefits China and damages the ability of others to come into the space and provide goods and services in a healthy free-market way.
PASSED: 59-49
Thursday, March 2nd, 2023
I voted NO on HB 4006 (Rep. Pohutsky) would repeal the 1931 law banning abortion, MCL 750.14. EXPLANATION: I am a vehement fighter for the lives of the unborn. The 1931 abortion ban signifies our state's historic opposition to abortion and respect for innocent life. By repealing it, we are weakening our state's just involvement in protecting innocent life from the atrocity of abortion.
PASSED: 58-50
I voted NO on HBs 4031 and 4032 (Rep. Brabec and Rep. Young) would remove references to the 1931 abortion law from the Corrections Code and the Code of Criminal Procedure. EXPLANATION: Abortion is ending the life of an innocent individual; life should be protected.
PASSED: 58-50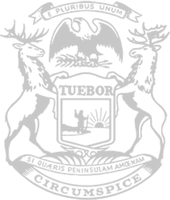 © 2009 - 2023 Michigan House Republicans. All Rights Reserved.
This site is protected by reCAPTCHA and the Google Privacy Policy and Terms of Service apply.