Vote Explanations 3/17/2023
Thursday, March 16th, 2023
I voted NO on HB 4045 (Rep. Schmaltz) would allow the Michigan State Police (MSP) to continue performing criminal background checks. EXPLANATION: While I appreciate the idea of this legislation, it is far from perfect. Section 4 Subsection 3 has too expansive of language by adding "including, but not limited to" for the Michigan State Police, giving them broad discretion to audit businesses.
PASSED: 96-7
I voted YES on HBs 4039, 4253 & 4137 (Reps. Outman, Coleman, and VanWoerkom) would amend the General Sales and Use Tax Acts by exempting delivery and installation from sales tax. EXPLANATION: Services are not goods and should not be taxed like them. Removing the service tax for delivery and installations should help all Michiganders as they continue to combat record high inflation.
HB 4039 PASSED: 85-19; HB 4137 PASSED: 84-18; HB 4253 PASSED: 87-15
I voted NO on HBs 4054-4055 (Reps. VanWoerkom and Thompson) would amend the General Sales and Use Tax Acts by clarifying that the industrial processing exemption for machinery and equipment used in aggregate production is applicable as long as either sales or use tax is paid on the product. EXPLANATION: Exempting only aggregate production doesn't close the loophole for other industries to be improperly taxed.
HB 4054 PASSED: 80-23; HB 4055 PASSED: 81-22
I voted NO on HB 4219 (Rep. Hall) would add members nominated by the House minority leader and the Senate minority leader to the Michigan Strategic Fund (MSF) Board. EXPLANATION: Passing this bill at this time implicates the minority party in corporate welfare. The minority party will become more inclined to support corporate welfare given their seat at the table causing major ramifications to intra-caucus dynamics.
PASSED: 92-10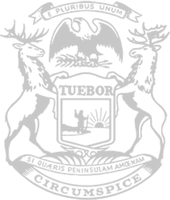 © 2009 - 2023 Michigan House Republicans. All Rights Reserved.
This site is protected by reCAPTCHA and the Google Privacy Policy and Terms of Service apply.