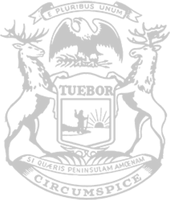 Vote Explanations – 2/3/2023
Tuesday, January, 31st 2023
I voted NO on SB 13 (Sen. Moss) would move the presidential primary date from the third Tuesday in March to the fourth Tuesday in February. EXPLANATION: The Democrats are aware the Michigan Republican Party would suffer a severe penalty in terms of national delegates to the RNC but pushed this legislation anyway. Additionally, the primary date being moved to February means clerks will have to do extra work in the middle of both Thanksgiving and Christmas for absentee ballot applications.
PASSED: 56-53
Wednesday, February 1st, 2023
I voted NO on HB 4016 (Rep. Witwer) would supplement and adjust appropriations for various state departments and agencies, the judicial branch, and the legislative branch for the fiscal years ending September 30, 2022, and September 30, 2023. EXPLANATION: This bill was brought up for a vote last minute, skipping the committee process yet again. Hopefully the legislature soon starts to allow bills to receive proper scrutiny through committee work instead of bringing them up last minute with decisions made behind closed doors.
PASSED: 56-53
I voted YES on HB 4001 (Rep. Witwer) would amend the Income Tax Act by combining the Retirement tax changes that were previously passed in the bill, the House-passed EITC increase from HB 4002, and adds an appropriation, a deposit to the "SOAR Fund" that would bypass the typical legislative oversight transfer process and prevent the expected income tax trigger from happening. EXPLANATION: By the bill failing to pass, it now creates conflict with the senate vote of yes, thus triggering a joint "conference committee" where the Democrats can inject the anticipated provisions as mentioned. The changes in the bill as voted upon had the intent of a placeholder to allow the conversations to go out of the public spotlight and into a dark place. All of this is quite complicated for people not watching the process closely to follow. SENT TO CONFERENCE COMMITTEE: 53-56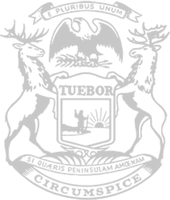 © 2009 - 2023 Michigan House Republicans. All Rights Reserved.
This site is protected by reCAPTCHA and the Google Privacy Policy and Terms of Service apply.