Vote Explanations – 1/27/2023
Tuesday, Jan 24, 2023
I voted NO on SB 7, part 1 (Sen. Anthony) which is an appropriations bill for various state departments and agencies for the fiscal years ending September 30, 2022, and September 30, 2023. EXPLANATION: A blank check to the government is fiscally irresponsible, not to mention the fact that this spending bill never went through the appropriate committee process.
PASSED: 56-52
Thursday, Jan 26, 2023
I voted NO on SB 7, part 2 (Sen. Anthony) which was the same spending bill as on Tuesday. EXPLANATION: This spending bill was full of corporate welfare, which picks winners and losers.
PASSED: 60-48
I voted NO on SB 8 (Sen. Anthony) which was an appropriations bill for school aid. EXPLANATION: This bill was part of the spending package of SB 7 and was a bill put together quickly to give the Governor a win. There is nothing fiscally responsible about passing a 1-billion-dollar budget package that few Representatives even had the chance to read. We must vote with the interests of Michiganders' tax dollars in mind.
PASSED: 74-34
I voted NO on HB 4001 (Rep. Witwer) would eliminate the tax on some pensions. EXPLANATION: I believe in the elimination of unnecessary taxes for all, not some, and this bill greatly benefits seniors with public pensions, while leaving the private sector in the dust. The House should have passed Rep. Beeler's HB 4008, which would have lowered taxes for all retirees, but the majority party was not interested.
PASSED: 67-41
I voted NO on HB 4002 (Rep. Shannon) would increase the Earned Income Tax Credit (EITC). EXPLANATION: Michiganders deserve a break from President Biden's inflation problem, but helping people help themselves is better than providing free handouts to able-bodied individuals not working. I proposed the following amendment to this bill:
"For tax years beginning on and after January 1, 2023, a taxpayer who is a recipient of benefits under any state or federal assistance program other than Medicare, Medicaid, or federal social security benefits is not eligible for this credit."
This amendment was not adopted so I voted No.
PASSED: 100-8
Last term, we were given thorough information for all our bills, allowing Representatives the ability to properly prepare for their votes. This term, the Democrats have not shown the same courtesy, sharing bill agendas once session has begun and giving the Republican caucus minimal details. You cannot say you want to bridge the political divide, only to treat the opposing party like they are second-class citizens.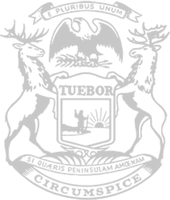 © 2009 - 2023 Michigan House Republicans. All Rights Reserved.
This site is protected by reCAPTCHA and the Google Privacy Policy and Terms of Service apply.