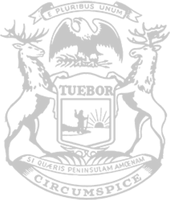 Vote Explanations – 1/13/2023
Wednesday, Jan 11, 2023:
I voted NO on Roll Call No. 1, would nominate Rep. Joe Tate as Speaker of the House. EXPLANATION: I voted against the nomination of Speaker Tate due to his stances on the repeal of Right to Work laws, anti-Sanctity of Life, and his anti-Second Amendment beliefs among others. I was elected to represent the people of District 36 and I cannot vote for a man whose policies are inconsistent with the values of our district. Regardless of what the cost is politically, such as stripping members of committee assignments, I will always represent the people of Cass and St. Joseph counties.
Speaker Tate was Elected: 102-8
I voted NO on HR 1, which was a resolution to prescribe the House Rules for the 2023-2024 House of Representatives. EXPLANATION: The House Rules dictate the powers granted to the Speaker of the House, which are too large to begin with. The first step to real change in Lansing is redistributing power from the political elite to the duly elected Representatives.
PASSED via a voice vote
I voted NO on HR 2, which was a vote to elect Rep. Laurie Pohutsky as Speaker Pro-Tempore. EXPLANATION: Representative Pohutsky has radical views on issues of the second amendment and abortion. Such views are against Southwest Michigan values.
PASSED: 100-9
I voted NO on HR 3, which was a vote to for Richard J. Brown to be the Clerk of the House of Representatives for the 102nd Legislature. EXPLANATION: The new Clerk of the House had already failed in his position, after I provided my motion to him to amend the House Rules, refusing to allow the motion to even be recognized.
PASSED: 105-4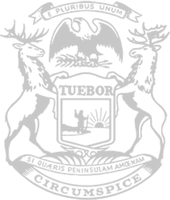 © 2009 - 2023 Michigan House Republicans. All Rights Reserved.
This site is protected by reCAPTCHA and the Google Privacy Policy and Terms of Service apply.