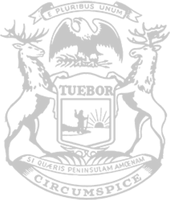 Vaupel announces Republican plan for COVID-19 response, healthy communities
State Rep. Hank Vaupel, of Fowlerville, today announced House Republicans have created a data-driven COVID-19 response plan which will give the people of Michigan more certainty on COVID-19 precautions that reflect conditions in local communities. The plan relies on established safety measures and more specific health data to guide decisions.
"Over the past seven months, I've listened to thousands of people in our community whose lives and livelihoods have been impacted by the state's response to this crisis," said Vaupel, who chairs the House Health Policy Committee. "They expect and deserve better results, more transparency and decisions that are made based on science. We are committed to working with the governor to get this right and deliver a smarter, more sensible response that works for each individual community."
The proposal gives public health experts the option to follow best practices in modifying their COVID polices at the local county level, such as limits on gathering sizes and restaurant capacity, if the health data backs it up.
"Local residents, small businesses, nonprofits and emergency services will be provided certainty and a great voice on community goals, which must be met and maintained to keep people safe and the curve flattened," Vaupel said.
The health thresholds would be established using five scientific metrics:
Case Rate: the number of confirmed cases over a 14-day period is below 55 cases per 1,000,000.
Positivity Rate: the rate of positive tests over a 14-ay period must be below 5 percent. (All numbers would exclude state and federal inmates)
Hospitalizations and bed capacity: health care facilities are able to manage a 20-percent surge in hospital admissions or patient transfers and have not experienced a 25 percent or higher hospitalization increase in the previous 14 days.
Sufficient PPE supply: local hospitals have at least two weeks supply of PPE on hand.
Testing Capacity: local health departments have the ability to test 15 people per 10,000 residents per day and achieve a test result turnaround time of three days or less
"The people of Michigan deserve a voice and demand certainty on the COVID-19 response in their communities," Vaupel said. "Our data-driven plan is a better way forward than unilateral and unexplained executive orders to guide the state through the remainder of the pandemic."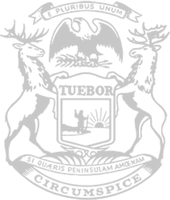 © 2009 - 2023 Michigan House Republicans. All Rights Reserved.
This site is protected by reCAPTCHA and the Google Privacy Policy and Terms of Service apply.