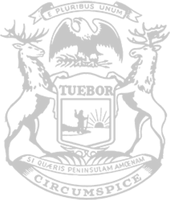 VanWoerkom "thrilled" amusement ride operator plan is signed into Michigan law
RELEASE
|
September 17, 2020
Michigan today joined 37 other states in allowing 16-year-olds to operate any amusement park ride after the governor signed Rep. Greg VanWoerkom's plan into state law.
VanWoerkom's measure lowers the minimum age of operating a ride with mechanical or electrical controls to 16, down from the previous requirement of operators being at least 18 years of age.
VanWoerkom, whose House district is home to Michigan's Adventure in Muskegon County, said the age restriction of ride operators in Michigan has put many amusement parks and carnivals – especially those that are seasonal – in a bind when it comes to hiring enough employees of age.
"Carnivals and amusement parks provide excellent employment opportunities for our state's youth to gain valuable work experience and learn skills that they will carry for the rest of their lives," said VanWoerkom, of Norton Shores. "Seasonal jobs also appeal more to teenagers since they are able to work without their hours impeding with their school schedules. I'm thrilled this new law will help increase the number of employment opportunities for our children and provide our local job providers with the flexibility they need to maintain appropriate staffing levels."
Under the new law, every ride operator – regardless of age – would be required to receive the necessary safety and training requirements before being able to operate rides. 
"When it comes to amusement park rides, safety of the public will always remain the top priority," VanWoerkom said. "This law requires every ride operator to receive proper, in-depth training before they are given the keys to manage a ride."
House Bill 5134 now becomes Public Act 163 of 2020.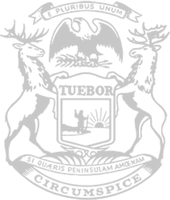 © 2009 - 2020 Michigan House Republicans. All Rights Reserved.
This site is protected by reCAPTCHA and the Google Privacy Policy and Terms of Service apply.