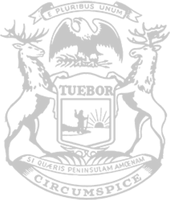 VanWoerkom defends permanent income tax rollback for workers
State Rep. Greg VanWoerkom (R-Norton Shores) voted against a measure that blocks permanent income tax rollbacks that Michigan taxpayers need and deserve.
House Bill 4001 was introduced by Democrats to prevent the permanent income tax rollbacks put in place by Republicans in 2015 that were set to take effect this year.
Prior to the vote, VanWoerkom, who serves as Republican vice chair of the House Tax Policy Committee, planned to deliver a speech on the House floor in defense of the workers he represents, but the Democrat majority denied Republican representatives the chance to speak against their plan.  
"I represent the voices of workers and small business owners throughout Muskegon and Ottawa County who will be denied tax savings under the Democrats' plan – those people deserved to have their voices heard before the Legislature voted today," VanWoerkom said. "This bill is a ploy to distract Michigan workers with one-time rebates when in reality, the plan costs taxpayers in the long run by blocking the permanent, ongoing tax rollback they were owed this year."  
The legislator said the people he represents have made it clear that a one-time $180 rebate as proposed under HB 4001 will do little to help improve their financial positions, and that what they want is to keep more of their paycheck each week. 
VanWoerkom also criticized the plan for not going far enough to help seniors in the face of rising costs. House Republicans introduced a plan last month that would increase deductions on all income for seniors 67 and older – while developing new exemptions for retirement income for seniors ages 62 to 66 – but those proposals were not incorporated into the legislation that Democrats advanced today.
Despite VanWoerkom's opposition, the bill was approved and advanced to the Senate for further consideration.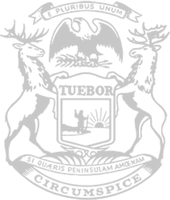 © 2009 - 2023 Michigan House Republicans. All Rights Reserved.
This site is protected by reCAPTCHA and the Google Privacy Policy and Terms of Service apply.