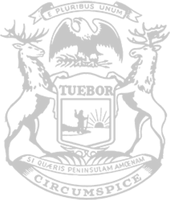 Vaccine mandates could be causing more harm than good
RELEASE
|
December 17, 2021
An op-ed by State Rep. David Martin
The latest surge in COVID cases has yet again left our hospitals stretched thin, and the vaccine mandates being enforced by some health systems are exacerbating the problem.
This week, the Michigan Health and Hospital Association (MHA) sounded the alarm that more staffing is needed to alleviate the burden on hospitals, as 86% of Michigan's total adult inpatient beds were filled.
MHA Communications Director John Karasinski told the MIRS Capitol news service: "The key determining factor for hospital capacity is staffing. This is the top issue for all hospitals in the state, regardless of size or location. Michigan hospitals are not lacking physical beds or space that would require the use of a field hospital, but simply the healthcare workers to staff all available beds within a facility."
Hospitals leave empty beds that cannot be staffed or move staff away from elective and preventive care to cover inpatient floors. Colonoscopies, mammograms, biopsies, and other procedures that provide early warning of serious and deadly diseases are canceled. This is not the level of care Michigan families expect or deserve, considering the price we pay for our health insurance premiums.
The Legislature is taking steps to help Michigan hospitals address the problem. On Tuesday, I voted for a $1.077 billion supplemental budget plan that includes $300 million to help with health care employee recruitment and retention. The measure also provides $134 million to buy and administer monoclonal antibodies and other promising treatments for COVID patients, which studies suggest reduce the risk of hospitalization or death by up to 85 percent for COVID-positive patients.
But these are not the only answers. Too many health care heroes are unable to perform their jobs because of vaccine mandates. They sit at home while religious and medical exemptions are denied. Immunity from earlier exposures or a willingness to undergo regular testing doesn't matter.
The Biden administration continues to push a mandate that would require anyone who works in health care facilities participating in the Medicare and Medicaid programs to be fully vaccinated by Jan. 4 – a mandate that, if allowed to be enforced, will surely exacerbate the problem even further.
A federal district court temporarily blocked the mandate on Nov. 30, but the decision does not affect health care facilities that decide, on their own, to enforce a mandate.
With hospital beds filling up and staff stretched thin, I ask them to consider: What's more important, forcing vaccinations on hesitant workers or providing quality care to patients in need?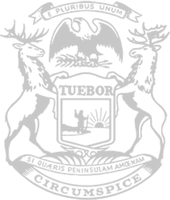 © 2009 - 2023 Michigan House Republicans. All Rights Reserved.
This site is protected by reCAPTCHA and the Google Privacy Policy and Terms of Service apply.