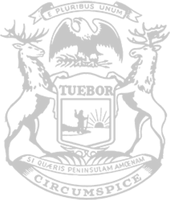 Tisdel Talk: State budget puts taxpayer dollars where they count
A column by State Rep. Mark Tisdel
As your state representative, I take seriously my responsibility to spend your taxpayer dollars wisely on the essential services our community needs. The Legislature and governor have already approved a record-high school aid budget for the upcoming fiscal year, and plans for other funding remain under discussion.
The $17 billion school aid budget, for the first time, provides the same state foundation grant for every public school student in Michigan: $8,700 each. For Rochester Community Schools (RCS), this means an increase of $171 per student. The achievement of equal per-pupil funding was over a quarter century in the making.
In addition, I sponsored a student-focused amendment, which was attached to the school aid budget, to provide over $360 million for school districts that received very little federal COVID-19 relief support based on the federal distribution formula. The amendment helps ensure that every school district receives a one-time boost of at least $1,093 per student. The combined foundation grant increase and one-time equalization dollars will result in a $17 million bump for RCS this year. This historic school spending plan was placed into law with bipartisan support.
We have also been working to craft a bipartisan general budget to fund other essential services. The state House of Representatives has already approved an initial proposal, and discussions between legislators and the governor are making progress to finalize this budget. I look forward to getting the job done in the weeks ahead with the Senate and Gov. Gretchen Whitmer to fund important services like roads and bridges, environmental conservation and state parks, state police, secretary of state offices, health and human services, and local government support.
In the Michigan Legislature, we invest our time and efforts to ensure that the state budget is balanced. In fact, the state Department of Treasury is estimating that we will close the current fiscal year with a budget surplus of $3.5 billion. This has been driven by higher-than-expected tax receipts, as well as billions of dollars in federal relief funding.
Of course, the relief funds come from the unbalanced federal budget, in which borrowed dollars have resulted in consecutive budget deficits accumulating to the current federal debt of almost $30 trillion. As a state, Michigan must not rely on federal support and let these one-time funds bloat our own budget in future years. Instead, they should be spent — as much as possible — on capital projects that have multi-decade lifespans. We've all borrowed money with extended repayment terms to purchase cars, homes or education — goods and services that will provide many years of benefits. Similarly, we should not dry up these federal funds for short-term needs; we should invest the resources into efforts that will yield long-term results without creating a future reliance on one-time federal funds.
As we craft our state budget each year, lawmakers must consider the significant size of two major categories of spending. The Department of Health and Human Services takes roughly 50% of the entire budget, including more than half of that for Medicaid, which provides needs-based health coverage. Education spending — K-12, community colleges, higher education, and the Department of Education — amounts to about 30% of overall spending. That means 80% of the budget falls within just two categories, and the remaining 20% of state dollars are allocated among everything else. My colleagues and I are always working to improve efficiency as we determine proper funding for each component of our government.
You deserve to have your tax dollars put where they count. I am dedicated to keeping our state budget balanced, allocating resources responsibly toward the important services on which you rely.
###
State Rep. Mark Tisdel, R-Rochester Hills, represents the 45th House District, which includes the cities of Rochester and Rochester Hills and part of Oakland Township.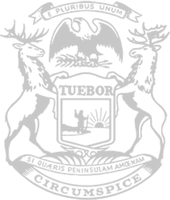 © 2009 - 2021 Michigan House Republicans. All Rights Reserved.
This site is protected by reCAPTCHA and the Google Privacy Policy and Terms of Service apply.