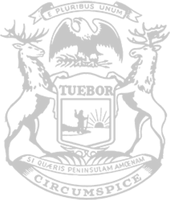 Rep. VanWoerkom: Nessel attempting to block permanent income tax relief
Intent of 2015 law is clear: Michigan workers are owed tax relief
State Rep. Greg VanWoerkom (R-Norton Shores), Republican vice-chair of the House Tax Policy Committee, today issued the following statement after the Attorney General stated that Michigan's income tax rollback would be temporary, despite its original purpose as written by legislators to be permanent. Her opinion contradicts legal experts, fiscal analysts, and legislative counsel:
"Since the beginning of this year, the governor and House democrats have tried every gimmick to stop the scheduled income tax rollback. Now that House and Senate Republicans have blocked those measures, Democrats are using Attorney General Nessel to prevent lasting relief for Michigan families. Michigan taxpayers deserve this relief, and now is not the time to play politics with people's wallets in an effort to continue the government's spending spree.
"Originally, House democrats used House Bill 4001 as an attempt to block the income tax cut. Attempting to spend our state surplus rather than letting it go back to the people of this state.
"Architects of the income tax cut trigger, former Gov. Snyder, former Speaker Kevin Cotter, and former Senate Majority Leader Arlan Meekhof each stated that this law was intended to be permanent. The nonpartisan experts at the House Fiscal Agency have also said that the income tax cut would be permanent. This is a disappointing effort by Democrats to negate the law as it is written, simply because they do not like it."
###
In 2015, Republican majorities in the Legislature passed a law amending the Income Tax Act of 1967 to create a mechanism that would automatically reduce the tax rate if the state budget surplus exceeded the rate of inflation. This mechanism created an income tax cut scheduled for this year given the growth in revenue taken in by the state.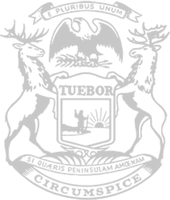 © 2009 - 2023 Michigan House Republicans. All Rights Reserved.
This site is protected by reCAPTCHA and the Google Privacy Policy and Terms of Service apply.