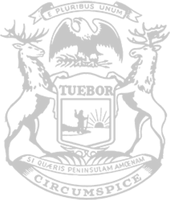 The Michigan House approves wide-ranging ethics reforms
Bipartisan plan limits conflicts of interest and increases standards for ethical behavior
The Michigan House today approved a package of reforms to the state's outdated ethics and transparency laws. The bills are the product of two years of bipartisan conversations and negotiations at the state Capitol and months of work drafting and amending legislation led by lead bill sponsor Rep. Andrew Fink, of Adams Township, and Ethics Committee Chair Ann Bollin, of Brighton Township.
"The simple truth is people are losing faith in their government, and the problem gets a little worse every day," said Wentworth. "We need to listen to what the people are telling us and start fixing the broken culture in the halls of government. This package of bills addresses some of the biggest concerns people have shared with me and gives all of us more peace of mind that our public servants are truly working for us."
The House had already passed an expansion of the Freedom of Information Act and reformed the controversial 'lame duck' legislative session. Other ethics reforms passed today, including the following:
New penalties for illegal gifts
Lobbying disclosures
Raising ethical standards for legislators and lobbyists, including on conflicts of interest
New penalties for legislators who fail to show up for the job or act unethically
Financial disclosures for lawmakers and state officers
Closing the "revolving door" for legislators and heads of departments
Permanent, equally bipartisan ethics committees in the Legislature to investigate public complaints and ensure compliance.
Each of the bills passed the House with bipartisan majorities and will now move to the state Senate for consideration.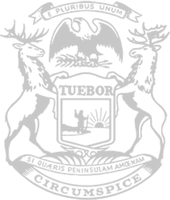 © 2009 - 2022 Michigan House Republicans. All Rights Reserved.
This site is protected by reCAPTCHA and the Google Privacy Policy and Terms of Service apply.