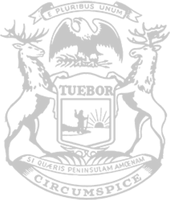 TC Clements sworn in for first term as state representative; announces office staff
PHOTO INFORMATION: State Rep. TC Clements, of Temperance, took his seat today for the first time as a Michigan state representative. The 101st Michigan Legislature convened today as required by the Michigan Constitution.
"I am honored to have the trust of my neighbors to represent them at our state's capital," Clements said. "I am ready to work with my colleagues as we address ways to put Michigan on the path to recovery.  Specifically, I will focus on reopening Monroe County businesses and revitalizing our local economy.  I've watched my neighbors lose their jobs and struggle due to circumstances beyond their control and I'm committed to working on solutions to allow all Michigan's businesses to open safely and as quickly as possible."
When Clements was thinking of who to hire for his Lansing office, he wanted to ensure the residents of the 56th House District will have the same level of experience they've been accustomed to in years past.  "My goal when arriving in Lansing was to hit the ground running and I could only do that with experienced staff.  It was important to me that, although I'm new in representing the 56th District, there was familiarity in the office," said Clements.  He will have Teri Langley and Jacob McLaughlin assisting him who, together, have more than 20 years of experience not only in Lansing, but specifically working for Monroe County state legislators.  Langley and McLaughlin have worked together in the state senate for Senate Majority Leader Randy Richardville and in the state house of representatives for Majority Whip Jason Sheppard. Prior to her working in the offices of Richardville and Sheppard, Teri Langley also worked in the state senate for Majority Floor Leader Bev Hammerstrom.
The 56th District encompasses most of Monroe County including the townships of Bedford, Dundee, Erie, Ida, LaSalle, Milan, Monroe, Raisinville, Summerfield, and Whiteford, as well as the Cities of Luna Pier, Petersburg, and a portion of the City of Milan.
To contact Rep. Clements office, residents may call 517-373-2617 or email [email protected].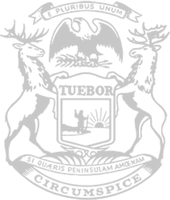 © 2009 - 2022 Michigan House Republicans. All Rights Reserved.
This site is protected by reCAPTCHA and the Google Privacy Policy and Terms of Service apply.