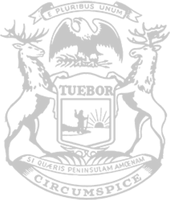 Supporting rural communities
By: State Rep. Pauline Wendzel
Throughout the summer, I've spent my time knocking on doors, attending meetings, and preparing legislation for the Fall.  Last week, I had the opportunity to spend the morning speaking with our local farmers at the Berrien County Farm Bureau Legislative Breakfast.
As a member of a fourth-generation farming family, I know firsthand the issues that face our farmers daily like smothering regulations and lack of broadband services. I'm proud to say that I haven't forgotten where I've come from and won't stop fighting for our rural communities.
Lack of access to broadband is one of the most important issues facing communities like ours, and I was glad to hear a presentation from the County on what they're doing to expand access to this critical service. 
Earlier this year, I co-sponsored legislation that would have lowered costs for broadband service providers. The legislation would have incentivized investments in rural communities leading to more people gaining access to high-speed internet.  Unfortunately, the governor vetoed the legislation. Our counties are working hard to address this issue and deserve leaders in Lansing who will work to help them, not hinder them.  I haven't given up on this issue, but the "wait and see" approach from our governor is unacceptable.
Another issue I'm happy to be working on with Farm Bureau is legislation that would require state agencies to review their rules of practice every three years while also requiring a review of all agency rules every five years.  Following the reviews, the departments would submit a report to the legislature including a description of what changes have been made or proposed.
I view this as a common-sense proposal to help improve Michigan's competitiveness by ensuring the rules crafted by state departments are modern and applicable in the 21st century economy.  Our farmers know first-hand how many old and outdated rules and procedures are on the books, and my hope is that this common-sense legislation cleans some of those up and makes their lives a little bit easier.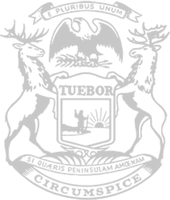 © 2009 - 2022 Michigan House Republicans. All Rights Reserved.
This site is protected by reCAPTCHA and the Google Privacy Policy and Terms of Service apply.