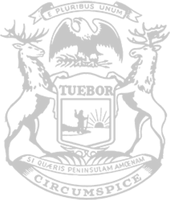 State Rep. Carra optimistic about pro-life efforts; Says pro-abortion governor isn't a problem
Today marks the 48th Anniversary of Roe v. Wade, which means now is a crucial time to consider ways Michigan can get on board with overturning the outdated ruling – despite having an openly pro-choice governor, stated Rep. Steve Carra.
"Michigan has a huge opportunity to join the nationwide effort to take down Roe v. Wade," Carra said. "It's been an honor to work with Jay Sekulow's American Center for Law and Justice and numerous other constitutional attorneys in this effort. After 48 years of legalized abortion, it's time we start defending unborn children and make abortion unthinkable." 
While Gov. Gretchen Whitmer has made it publicly known she favors abortion, which poses the challenge she would likely veto any measures that would protect the unborn, Carra said not to lose hope.  
"There are ways we can work around her," Carra said. "It is going to take time, energy, and commitment, but I'm confident Michigan is ready to do what it takes to get this done and I'm ready to lead the way."  
During his time as a staffer for Rep. Steve Johnson, Carra led the legislative effort in bringing the pro-life heartbeat bill to Michigan, which he and many others are confident can be the "arrow that pierces Roe v. Wade," Carra stated.  
"The heartbeat bill clarifies that Roe v. Wade was erroneously founded on the idea that an unborn human is simply potential life and that a woman's right to choose is more important to protect," Carra said. "We now have scientific and medical proof that it is human life and clearly more worthy of protection." 
According to Carra, the more states that pass similar legislation, such as the heartbeat bill, the more likely the U.S. Supreme Court is to address the issue. He argues we need to do to Roe v. Wade what Brown v. Board of Education did to Plessy v. Ferguson.  
Rep. Carra hopes to raise awareness for this critical effort, which gets us inches away from our ultimate goal of protecting life from the moment of conception. 
To date, 10 states have enacted heartbeat bills that are being litigated in courts around our nation.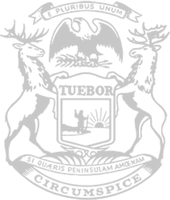 © 2009 - 2021 Michigan House Republicans. All Rights Reserved.
This site is protected by reCAPTCHA and the Google Privacy Policy and Terms of Service apply.