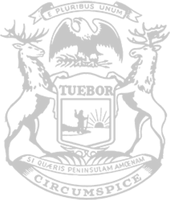 Southwest Michigan schools will enjoy zero funding cuts despite tight budget year
RELEASE
|
September 29, 2020
By state Rep. Beth Griffin, of Mattawan
As a former teacher who now serves in the Michigan House, I am honored to be in a position to fight on behalf of students and educators to help secure the support they need and deserve.
Despite facing financial stress due to COVID-19, I recently cast my vote to approve a bipartisan, balanced state budget plan that makes no cuts whatsoever to K-12 education in Southwest Michigan, helping provide our children and grandchildren with the tools they need to achieve academic success and lead brighter futures.
 Under the 2021 budget plan, the state will dedicate about $15.5 billion to K-12 schools – exceeding the $ 15.3 billion originally established for the current fiscal year. Michigan's minimum per-student foundation allowance will also remain steady at $8,111, with an additional one-time bonus investment expected to equal roughly $65 per student, an overall boost of about $95 million.
            Other highlights of the budget include:
A continued commitment to literacy programs, because learning to read at an early age is a building block for future success.
Making student mental health a priority given the many challenges and changes they have endured over the past year. The plan invests in school-based health centers and programs at the ISD level.
Funding for districts to identify kids who need additional help and parents who need help finding childcare.
Resources for students engaged in virtual learning.
Ensuring funding for vital programs like CTE, special education, STEM competitions and First Robotics is held harmless.
Protecting local control ensuring school districts are empowered to do what is best for their community's families and young people.
Guaranteeing financial stability for school districts that are growing, ensuring they receive the full foundation amount for every student.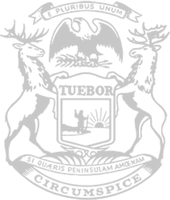 © 2009 - 2021 Michigan House Republicans. All Rights Reserved.
This site is protected by reCAPTCHA and the Google Privacy Policy and Terms of Service apply.