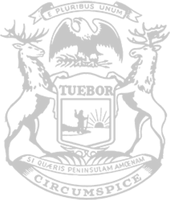 Senate panel advances Rep. Beson plan to honor fallen soldier
The Senate Committee on Transportation and Infrastructure today approved state Rep. Timmy Beson's plan to rename a Bay County bridge in honor of Sgt. Kristopher Gould, who was killed in the line of duty in the U.S. Army.
House Bill 4700 will rename the M-13 bridge spanning Cheboyganing Creek in Portsmouth Township as the "Sergeant Kristopher J. Gould Memorial Bridge." The bridge is near the Gould family home.
Gould's military service began in 2003, when he enlisted in the Michigan Army National Guard as a high school student. During his time in the guard, he was deployed with his unit to Iraq. In 2007, he joined the U.S. Army. He served in Afghanistan on two separate deployments. Gould was killed by a bomb in the Ghazni province of Afghanistan on February 27, 2011, at the age of 25.
"Sgt. Gould dedicated his life to serve others, and a decade ago, he gave his life in service to our country," said Beson, of Bangor Township. "While nothing can truly express our immense admiration for his sacrifice, renaming the bridge near his childhood home will be a small token of our respect and gratitude. May Sgt. Gould's memory live forever in our hearts."
Gould's family and friends have already raised funds to pay for signage marking the memorial bridge.
HB 4700 now advances to the entire Senate for consideration. It previously earned unanimous support in the House of Representatives.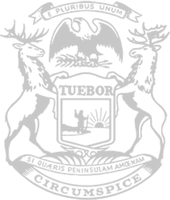 © 2009 - 2022 Michigan House Republicans. All Rights Reserved.
This site is protected by reCAPTCHA and the Google Privacy Policy and Terms of Service apply.