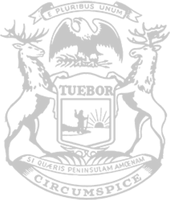 Senate approves Rep. Borton effort to maintain Michigan agriculture exportation
The Michigan Senate today unanimously approved state Rep. Ken Borton's bipartisan plan to support Michigan's agricultural sector by ensuring goods are cleared for sale in other countries.
Some nations require certificates of free sale for imports. The Michigan Department of Agriculture and Rural Development (MDARD) currently issues certificates of free sale for products to be exported, verifying that they meet legal requirements to be sold in the state. Borton, R-Gaylord, and a bipartisan group of legislators sponsored bills to clarify that MDARD has the statutory authority to issue certificates of free sale for a full range of agricultural products.
Borton said the plan will support the important international supplier role of Michigan's food and agriculture industries, which the U.S. Census Bureau said exported $2.5 billion worth of products in 2021.
"Michigan agriculture's impact stretches across the globe as manufacturers and farmers sell goods overseas," Borton said. "Certificates of free sale make agricultural exports possible, and our bipartisan plan will make sure hard-working producers in Michigan continue exporting — and earning international support for the Michigan economy."
State law explicitly enables MDARD to issue certificates of free sale for food. The department also provides certificates for other Michigan goods, but clarity within the law would guarantee the department may continue to do so. The bipartisan plan would clearly authorize MDARD to issue certificates of free sale for a wide variety of goods, such as dairy, livestock feed, nursery plants, and fertilizers. The plan would also update the existing authority for food-related certificates of free sale.
Borton's HB 5745, dealing with commercial feed, and other bills in the package now advance to the governor for her consideration.
###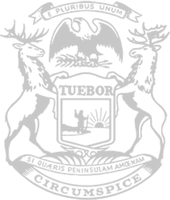 © 2009 - 2023 Michigan House Republicans. All Rights Reserved.
This site is protected by reCAPTCHA and the Google Privacy Policy and Terms of Service apply.