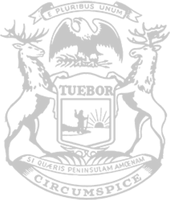 Secretary of State responds to House Oversight Committee demands
Walk-in service resuming for certain situations
Michigan Secretary of State Jocelyn Benson announced today that she would be increasing the amount of available office appointment slots by 350,000, allowing walk-in visits for disability placards, and permitting walk-in visits for other purposes if there is an opening. 
The announcement comes in the wake of a House Oversight Committee hearing that scrutinized the issues plaguing the current appointment-only system. Chairman Steve Johnson and members of the committee had previously brought to light many of these issues. This included the disastrous appointment-only system, individuals needing a disability placard facing months of wait times, and the struggles of those without internet access being unable to get an appointment.
"Secretary Benson initially defended her failed appointment-only system, but due to increased public pressure is now beginning to implement some of the changes suggested by the Oversight Committee", said Rep. Johnson. "The Oversight Committee has led the way on effecting changes to the SOS offices. My colleagues on the committee voiced concerns regarding increasing the appointment slots, walk-in availability and issues with disability placards. Although there is far more to be done, such as fully opening SOS offices to walk-in visits, this is a good first step."
Just last week, Secretary Benson claimed to need $25 million to increase the number of appointments by 500,000. "I made it clear that I have no interest in throwing more money at the SOS offices", said Rep. Johnson. "I find it interesting that Secretary Benson was able to increase appointments by 350,000 without any additional funding."

Moving forward, Rep. Johnson hopes to see further improvements. "We're glad to see progress, but the SOS offices still need to be fully opened for walk-in visits. Why did it take this long for the department to find ways to add more appointments? Without the hearing, it's hard to believe that these issues would have ever been addressed by the department."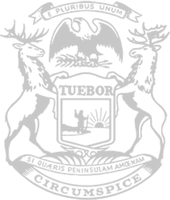 © 2009 - 2021 Michigan House Republicans. All Rights Reserved.
This site is protected by reCAPTCHA and the Google Privacy Policy and Terms of Service apply.