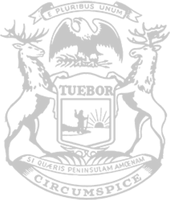 Schools, local governments remain fully funded despite tight budget year
By Rep. Mike Mueller, of Linden
This year's health crisis did a number on our state's economy. It was damaged in such a way that just a few months ago, I feared for the possibility of funding cuts across the board for our fast-approaching Fiscal Year 2021 budget.
Instead, my colleagues and I banded together to maintain 2020 funding levels for schools and local governments without raising taxes. I'm proud of the budget we've produced because I believe there's nothing more important than our children and as a former sheriff's deputy, I understand the importance of local services.
By prioritizing what matters most to Michigan families, we created a budget that reflects your real needs.
The per-student foundation allowance for K-12 schools was held entirely harmless from cuts. Schools will even receive an additional one-time payment equal to roughly $65 per student, along with other changes to increase the commitment to Michigan's school aid fund. The school aid fund will surpass $15.5 billion, a record-high investment.
The budget plan also fully protects revenue sharing payments made to cities, townships and counties — helping fund the essential local services residents across Michigan rely on every day.
Other highlights of the plan include:
Public safety: Additional Michigan State Police troopers will be trained, and local-level road patrols are supported.
Jobs: The Legislature successfully continued funding for important initiatives such as Going Pro and Pure Michigan, along with investments to support rural broadband initiatives so vital to economic development.
Public health: The Legislature's efforts to fight COVID-19 continue, including $20 million to provide personal protective equipment (PPE) in skilled nursing facilities. The budget also includes resources supporting mental health, children with autism, and cleanup of PFAS and other pollution threatening drinking water.
Children, families and seniors: The budget includes support for the Healthy Moms Healthy Babies program, child advocacy centers, and senior citizen program grants. A pilot program will be established helping connect isolated seniors with callers who check in on their welfare.
I am pleased to report that the governor supports this bipartisan-supported plan and signed it into law on Sept. 30. When we work together, we can accomplish great things for the people of Michigan.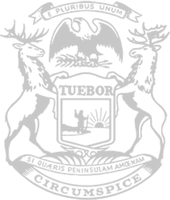 © 2009 - 2021 Michigan House Republicans. All Rights Reserved.
This site is protected by reCAPTCHA and the Google Privacy Policy and Terms of Service apply.