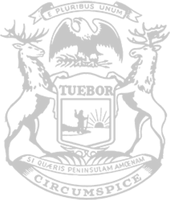 Safety won't come at the cost of education in 2020-21
By state Rep. Beth Griffin of Mattawan
I recently voted to approve a bipartisan agreement helping K-12 students safely return to school this fall. As a former teacher, it's important to me that our children receive the education they need and deserve in the coming school year.
The agreement garnered approval from teacher organizations and is expected to be signed by the governor. The plan installs local control by empowering school districts to work with local health departments to determine the best mode of instruction for students in their area, be it online, in person, or hybrid.
            Key components of the plan include:
District accountability. School boards will be required to their operating plans at monthly board meetings throughout the 2020-21 school year, providing parents the opportunity to voice concerns and call for needed adaptations.
Additional funding support. The Legislature approved a total of $583 million in federal Coronavirus Relief Funds for Michigan schools to help with incurred costs associated with safety standards and innovative teaching methods, and also provide benchmark assessments and hazard pay for teachers.
Benchmark testing. Understanding a student's knowledge of critical concepts is important to ensure instruction is focused on the most-needed areas. Districts will be required to administer assessments to evaluate where students are academically and provide detailed information to parents and teachers about where they need additional help.
K-5 in-person instruction. Younger students can be disproportionately impacted by online learning. If districts determine it is safe to offer in-person instruction, districts are encouraged, but not mandated, to prioritize it for K-5 students.
It is critical that Southwest Michigan children be able to continue their education in a manner that considers the many challenges created by COVID-19. This plan is the best way forward to ensure our kids are safe while they progress academically through a public health crisis.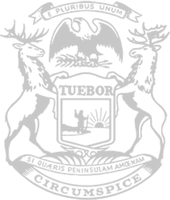 © 2009 - 2020 Michigan House Republicans. All Rights Reserved.
This site is protected by reCAPTCHA and the Google Privacy Policy and Terms of Service apply.