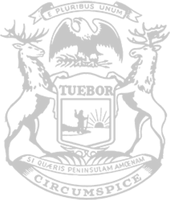 Reservoir of patience on UIA has run dry
By state Rep. Rodney Wakeman, of Saginaw Township
Given the recent track record of Michigan's heavily flawed Unemployment Insurance Agency (UIA), anyone who has never had an encounter with the agency should consider themselves very fortunate. Whether it is delayed payments, dropped phone calls or unpredictable errors in the agency's filing system, hundreds of thousands of Michiganders have simply lost their patience with UIA – and for good reason.
Over the past four months, I have received countless emails and phone calls from Saginaw County residents who were approved for unemployment benefits, but have not received them.
No one could have expected at the beginning of the year that a worldwide pandemic would make its way into Michigan and leave more than 2 million people out of work. UIA understandably struggled to handle an abrupt, record-breaking amount of incoming unemployment claims in the early stages of the public health crisis, but its response to the drastic increase in workload is why I, too, have lost my patience with the agency.
Instead of reaching out to the Legislature or outside entities for additional resources to cope with the unemployment debacle at hand, UIA at first declined assistance, citing it had confidence in its own plan to help meet the unprecedented demand.
The "plan" clearly did not live up to its hype, leading UIA officials to finally see the writing on the wall and ask the Legislature for a $30 million allocation to be spent on hiring 500 temporary employees to increase productivity and efficiency. My colleagues and I in the Legislature delivered, but we are yet to see a significant change in the agency's productivity.
Additionally, the Legislature recently learned UIA paid out $8.2 million in duplicate payments to 3,000 claimants, yet over 100,000 Michiganders still have not received a decision on their eligibility or are waiting for identity clarification.
As if it couldn't get any worse, UIA has been misleading in its public comments about how many cases have been resolved. Although the agency claims it has resolved all unemployment cases that were submitted before May 1, several residents who have contacted my office that tell me otherwise.
I have personally reached out to UIA numerous times, only for many of my inquiries to go unanswered. Several urgent messages on behalf of desperate Saginaw County parents have gone without so much as an acknowledgment of their receipt from the agency.
These stories are all too common and proof UIA has done a lackluster job of administering benefits. People are hurting, and when it comes to restoring the confidence of Michigan families who are anxious to keep bills paid and food on the table, UIA is missing the mark.
The reservoir of patience has run dry, and the people of Michigan deserve answers from UIA.
I urge Saginaw County residents who are still having issues receiving benefits to contact my office at (517) 373-0837 or [email protected]. My team and I will not stop following up with UIA until every case is resolved. We will get through these frustrating and challenging times together.
###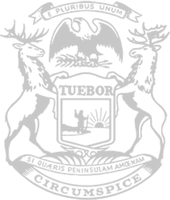 © 2009 - 2021 Michigan House Republicans. All Rights Reserved.
This site is protected by reCAPTCHA and the Google Privacy Policy and Terms of Service apply.