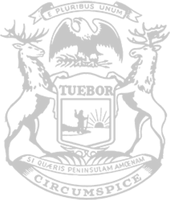 Reps. Tisdel, Witwer introduce bipartisan plan to support Michigan job creators
Legislation would restore tax incentives for new jobs
State Reps. Mark Tisdel, R-Rochester Hills and Angela Witwer, D-Delta Township, today introduced a plan to encourage the creation of new jobs in Michigan.
House Bills 5425 and 5426 would form the Michigan Employment Opportunity Program (MEOP) to provide incentives for business developments that include substantial job creation. The plan is similar to the Good Jobs for Michigan (GJFM) program, which expired in 2019.
"The Michigan Employment Opportunity Program will form a public-private partnership to bring good jobs to our state," Tisdel said. "Government can make it easier for businesses to invest in our communities and support more Michigan workers, bringing economic growth — and the revenue that comes with it."
"Our plan builds on a successful record of pro-business, pro-worker programs," Witwer said. "The COVID-19 pandemic disrupted our economy and displaced employees, and newly created jobs will provide hope and opportunity for families throughout Michigan in the days ahead."
The MEOP would encourage businesses to create good-paying jobs in Michigan by allowing businesses to keep a portion of income tax withholdings from the added employees for a limited period of time. The duration and amount of the incentive for a project would vary based on the population of the county, the number of jobs created, and the level of wages. Businesses would be required to certify that the job-creating project would not occur without the incentive.
The plan would be expanded beyond the GJFM framework to include some smaller projects in less populous areas of the state. Counties would be divided into three population tiers for determining program eligibility: (1) 250,000 or more residents, (2) between 90,000 and 250,000 residents, and (3) fewer than 90,000 residents.
Businesses would be eligible for up to 100% of income tax withholdings for up to 10 years for developments that create:
At least 3,000 jobs in tier one counties, at least 500 jobs in tier two counties, or at least 250 jobs in tier three counties, if the average annual wage is at least equal to the average wage in that region of the state; or
At least 250 jobs in tier one counties, at least 100 jobs in tier two counties, or at least 50 jobs in tier three counties, if the average annual wage is at least 125% of the average regional wage.
A business would be eligible for up to 50% of income tax withholding for up to 5 years if a project creates at least 500 jobs in a tier one county, at least 250 jobs in a tier two county, or at least 100 jobs in a tier three county, if the average annual wage is equal to or greater than the regional average wage.
The Michigan Economic Development Corporation (MEDC) estimates that from its creation in 2017, GJFM spurred over $6.6 billion in private investment with a commitment to create more than 11,000 new jobs with an average wage of $31.51 per hour. The state gained an estimated $1.56 billion in net revenue from the program.
HBs 5425 and 5426 were referred to the House Committee on Commerce and Tourism.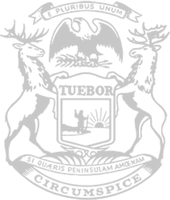 © 2009 - 2022 Michigan House Republicans. All Rights Reserved.
This site is protected by reCAPTCHA and the Google Privacy Policy and Terms of Service apply.