Reps. Schmaltz, Greene: Governor's plan to cut cyber school funding will hurt state's most vulnerable students
RELEASE
|
February 10, 2023
State Reps. Kathy Schmaltz and Jaime Greene today urged Gov. Gretchen Whitmer to withdraw her budget proposal that would drastically cut funding for Michigan students who attend online cyber schools.
The governor on Wednesday unveiled her fiscal year 2024 budget recommendations, which included a 20-percent per-pupil reduction for online cyber schools. Cyber schools often serve students with special needs, which can include being immunocompromised and other conditions that prevent them from being educated in person.
"More than 21,000 students across Michigan attend cyber schools for good reason," said Schmaltz, R-Jackson. "Many students excel in this environment, and they deserve to reach their fullest potential. I urge the governor to reconsider this discriminatory proposal and treat all students fairly."
Greene, the Republican Vice Chair of the House Education Committee, said cyber schools should not be treated any differently than traditional schools.
"The governor's proposal unfairly targets cyber schools and, if enacted, would hurt some of the most vulnerable kids in Michigan," said Greene, R-Richmond. "The governor needs to realize that per-pupil funding goes directly to help educate students, plan a curriculum, and pay educators."
The legislators said the governor's initial budget recommendations are only the first step in a lengthy budgetary process, and they will work with their colleagues on both sides of the aisle to stop the governor's cyber school proposal.
###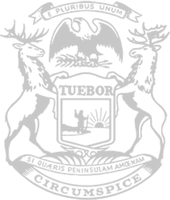 © 2009 - 2023 Michigan House Republicans. All Rights Reserved.
This site is protected by reCAPTCHA and the Google Privacy Policy and Terms of Service apply.