Reps. Lightner, Bollin lead effort to protect taxpayers if Ford doesn't follow through on Marshall project
Plan recoups taxpayer money, adds new accountability to SOAR fund
State Reps. Sarah Lightner and Ann Bollin are spearheading a plan to protect the interests of Michigan taxpayers if Ford doesn't follow through on plans to build an EV battery plant in the Marshall area.
On Sept. 25, Ford announced it is pausing construction of its forthcoming BlueOval plant, a project awarded more than $1.7 billion in state incentives.
Lightner's measure, House Bill 5137, returns $725.3 million to the state's general fund, protecting the tax dollars allocated to the project that have not yet been spent. Bollin's measures, House Bills 5136 and 5138, add accountability to projects awarded economic development funding through the Strategic Outreach and Attraction Reserve (SOAR) fund.
"With Ford's decision to pause construction on the BlueOval plant, millions of dollars in state incentives hang in the balance," said Lightner, the ranking Republican on the House Appropriations Committee. "It's prudent to press pause and reconsider how we allocate these resources in light of recent developments. We must safeguard the interests of people throughout Michigan and ensure their hard-earned tax dollars aren't wasted."
Of the $1.7 billion in state incentives, a portion is credited to a Renaissance Zone designation that would reduce the company's real and personal property taxes by $772 million over a 15-year period after the plant was complete.
The state cannot recoup the $299.7 million already spent on site development in connection with the Ford project through the legislative process. However, if Ford does not move forward with construction, it will not retain possession of the property.
House Bill 5137, a $725.3 million negative supplemental appropriations plan, shifts money previously appropriated to the SOAR fund back into the general fund. It does the same with funding appropriated to the Michigan Department of Transportation for road improvements surrounding the Marshall site.
"The road improvements intended for the Ford project should not proceed while the company's commitment remains uncertain," Lightner said. "Once the situation with Ford is clarified, the state can always revisit these funds in the future. Right now, our focus must be on ensuring fiscal responsibility and providing the people of Michigan with the reassurance that their hard-earned money is being used wisely and efficiently.
"Think of all the roads that can be fixed and new textbooks that can be bought with $725 million. That's a lot of money that could go to waste without quick action."
Bollin said her plan would improve the accountability surrounding economic development projects. House Bill 5138 would ensure economic development funding awarded through SOAR is automatically returned to the general fund when a project is canceled or put on indefinite hold. House Bill 5136 would require an annual audit of the SOAR fund.
"When taxpayer dollars are invested in economic development projects, we must ensure the initiatives are executed with accountability and transparency," Bollin said. "These reforms are a crucial step in safeguarding our investments. By making these common-sense changes, we protect the interests of our citizens and ensure that their hard-earned money is used effectively."
###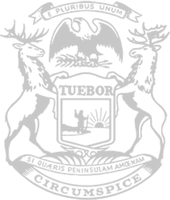 © 2009 - 2023 Michigan House Republicans. All Rights Reserved.
This site is protected by reCAPTCHA and the Google Privacy Policy and Terms of Service apply.