Reps. Kuhn, Steele introduce plan improving transparency around budgeting process
Representatives Tom Kuhn and Donni Steele are leading the charge on implementing enhanced transparency, accountability, and efficiency in the budgeting and appropriations process. Their goal is to shine a light on the way these bills are considered.
"The days of lawmakers getting billions of dollars of budget bills thrust onto our desks with mere minutes to review should be over," said Steele, R-Orion Township. "Our plan takes a good look into the way we do business and how we can make the appropriations process more transparent and accountable through advanced notice and documentation. We can do better with taxpayer dollars."
HBs 5296 and 5297 would require that existing laws cannot be changed through an appropriations bill, keeping the focus on spending. Members also would be guaranteed access to any general appropriation bill at least 168 hours (one week) in advance during a regular session and 72 hours in advance during a special session.
The package would require that conference committee negotiations, where members of the House and Senate bring forward their chamber's budget plan, are limited to the differences between bills. Budget items already agreed upon by both sides could not be altered during these meetings.
Those conference committees also could no longer add new items that weren't in either chamber's final version of the appropriations bill, preventing last minute horse trading for votes with taxpayer funds.
Finally, Senate and House appropriations committees would have to report general appropriations bills for the upcoming fiscal year within 90 days of the start of the legislative session, starting the budget process sooner.
"The way legislators currently do business is broken," said Kuhn, R-Troy. "Each legislator should be given ample time to become deeply familiar with budget bills before voting. By setting specific rules, our bills will hold legislators accountable for their actions. We are creating clear rules and timelines to overhaul and improve the efficiency of the budgeting process."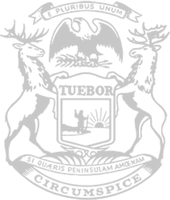 © 2009 - 2023 Michigan House Republicans. All Rights Reserved.
This site is protected by reCAPTCHA and the Google Privacy Policy and Terms of Service apply.